6 tips for safe and successful traffic stops
Before you even turn on the lights, there are a lot of tasks you need to complete
---
I had the good fortune to attend TNT: Tactics In Traffic, a Calibre Press class taught by Hamilton Township (Ohio) Police Department Chief Scott Hughes. Scott is a world-class trainer with a wealth of real-world experience, and his presentation is not to be missed.
Using examples from his personal experience, as well as an extensive library of dashcam and bodycam videos of police incidents, Scott led the class through an exploration of some of the most common dangers associated with vehicle stops and provided solid tactics and techniques to minimize risks and ensure success.
We covered a lot of material in the seminar – far too much to recount here – but here are six of the key takeaways that all cops should know.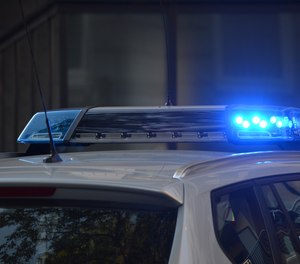 1. Prepare for the stop
The stop begins the moment you see the violation, not when the vehicle comes to a standstill. Before you even turn on the lights, there are a lot of tasks you need to complete, such as:
Developing reasonable suspicion or probable cause;
Watching for signs that the suspect is concealing, dumping, or destroying evidence;
Calling in the stop and including a description of the suspect(s), vehicle and location;
Picking a tactically sound location for the stop;
Ensuring your patrol car's front seat is clear of obstructions that would prevent emergency egress out the passenger side or seeking cover by laying down across the seat;
Monitoring the suspect for signs that they may be planning to flee or launch an attack;
Preparing to exit your vehicle quickly so that your feet are the first to hit the ground when the vehicles stop.
2. Take control
Establish control early, using a combination of sound tactics, officer presence and effective communication. Don't allow situations to spiral out of control when emotions are running high – use your communication and interpersonal skills to de-escalate the conflict before words turn into actions that require a use of force.
3. Use good approach tactics
It's important to select tactics that minimize your exposure to known dangers, such as getting trapped between vehicles or getting hit by traffic. Use the blind spot and take advantage of the tactical benefits of the passenger side approach. Use lighting and mirrors properly to observe occupants and increase your reactionary gap.
4. Never reach into the car
The risks to your safety far outweigh any advantages you might hope to achieve by taking keys out of the ignition, and so forth. Officers who reach into the vehicle run the risk of being dragged or otherwise attacked.
5. Remember that time is on your side
Use the resources you have, including time. Delay making the stop until conditions are more favorable. Wait for backup when you need it, instead of pushing a poor tactical position by yourself.
Don't try to "save time" by simultaneously monitoring suspects and searching a car by yourself, because you'll do a poor job of both and expose yourself to unnecessary risks. When using "felony stop" procedures, you need to make a conscious effort to slow things down and do it by the numbers.
6. Beware the dangers of the second approach
Don't allow yourself to mentally relax because things have gone well so far. A large number of attacks occur during the second approach, so monitor the occupants closely, mix up your tactics (approach on a different side, or change cover and contact roles with your partner), and tell yourself every time that "this could be the one."
Conclusion
Scott's goal is to help officers "make smarter, safer, more effective traffic stops." His knowledge and presentation skills are exceptional, and there wasn't an officer in the class – from newbie to veteran – who didn't walk away with something valuable. To learn more, click here, or email Linda Arnold for class schedule information. 
Be safe out there!
This article, originally published 02/05/2016, has been updated.