Police: Cop's puppy decapitated in possibly targeted attack on LE
"Evil, heinous, despicable – those would be the very first things that come to mind," Chief Robert Spinks said
---
By Suzie Ziegler 
PARSONS, Kan. — A disturbing and cruel crime has the Parsons Police Department searching for answers. According to News 6, a police officer's puppy was found killed and decapitated in the officer's yard last Friday. 
Police believe the crime may be a targeted attack on law enforcement, according to a statement from Chief Robert Spinks.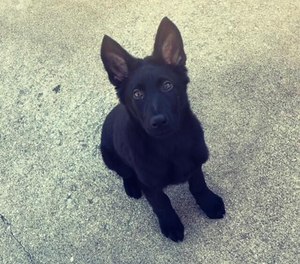 "This is disgusting enough that it was done to an animal in our community, but when you add in that this appears to be a targeted attack on the home and personal property of a police officer, this makes it nothing more than a hate crime," Spinks said. "The suspects clearly knew this was a law enforcement officer's home." 
Spinks said the three-month-old German shepherd puppy was left outside early Friday and later found dead in the officer's yard. 
"Deep, dark, evil, heinous, despicable – those would be the very first things that come to mind," Spinks said. 
The department is offering a $3,000 reward for information leading to an arrest, according to FOX 2