Authorities continue to investigate Atlanta ransomware attack
The attack forced Atlanta police to performs some tasks "manually," including writing reports by hand
---
By Police1 Staff
ATLANTA  — Atlanta police are now able to file reports electronically again as authorities investigate the ransomware attack that continues to affect the city of Atlanta.
On March 22, the city of Atlanta experienced a cyber breach that forced the city's online systems to shut down, CNN reports. When the attack began, police had to write down reports by hand. As of Friday, police were able to file reports electronically again, but law enforcement is still not using some of its databases as a precaution, according to NPR.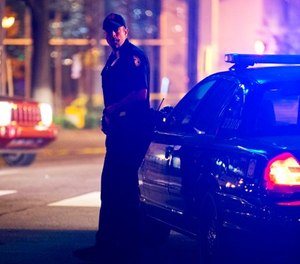 Lisa Bender, spokeswoman for the department, told Reuters that the PD's ability to respond to calls wasn't affected, but the department had to perform some tasks "manually."
"We have begun to do some tasks manually, and continue to look for other 'workarounds' so that we can continue to serve the public with the same level of service they have come to expect," Bender told Reuters Wednesday.
Bender added that "it would not be prudent right now to go into specifics about police operations" as the investigation into the attack continues.
Ransomware is a malicious software that locks users from their computer systems until a ransom is paid. Mayor Keisha Lance Bottoms said that hackers asked for $51,000.
Due to the attack, residents can't pay their water bills or parking tickets, and court proceedings for people not in police custody are canceled until the systems are restored.
Authorities have not revealed much about that attack as they investigate the situation. SecureWorks, a private company, is working with law enforcement, including the FBI, Homeland Security and the Secret Service, to determine what happened.