Infamous Fla. speed trap town's police force disbanding
Move comes just weeks after the chief and interim chief resigned because of state investigations into many issues
---
Associated Press
WALDO, Fla. — The City Council of a tiny north Florida town known as one of the nation's worst speed traps has voted to disband its small police force.
The Waldo City Council on Tuesday voted 4-1 to eliminate the department just weeks after the chief and interim chief resigned because of state investigations into many issues, including an illegal ticket quota.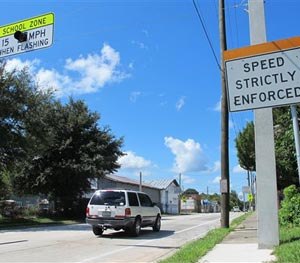 City Manage Kim Worley told the Gainesville Sun that a Florida Department of Law Enforcement audit found many expensive computer and facilities fixes were needed, a cost the small town cannot afford.
The move follows a revolt by five Waldo officers, who said that they were forced to meet an illegal ticket quota and that evidence was being stored improperly by the department's interim chief.
Copyright 2014 The Associated Press