Mass. PD ends night shift patrols due to budget cuts, lack of officers
The chief said he was forced to make a difficult decision after the department has seen six officers depart and a lack of new recruits
---
By Luis Fieldman
masslive.com
GREENFIELD, Mass. — Patrol officers in Greenfield clocked out at 3 a.m. on Thursday morning. Until 7 a.m., all 911 calls were diverted to Massachusetts State Police or the city's fire department.
March 1 marked the first day of a new schedule for police patrols until June 30, unless a new plan is put forward. The police chief and mayor made a surprise announcement about the end of the night shift and an eight-hour gap in service at a Jan. 18 city council meeting. A week later, however, they amended the plan and said Greenfield police will no longer patrol or respond to 911 calls from 3 a.m. to 7 a.m.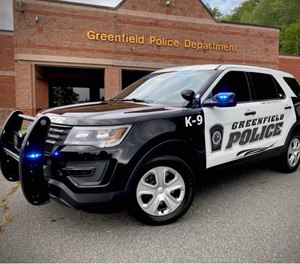 Police Chief Robert Haigh pinned the reason for the elimination of the overnight shift to a 6% budget cut to his department's budget last year. Since the start of the fiscal year in July 2022, the department has seen six officers depart, and with a lack of new recruits, Haigh said he was forced to make a difficult decision.
"It's been said Greenfield will be safer with less police officers," Haigh said at the January meeting. "You're about to have it."
The Greenfield Police Department did not return a request for comment.
Haigh said at the Jan. 25 special city council meeting that he did not make a formal request to the State Police to cover Greenfield 911 calls from 3 a.m. to 7 a.m.
"There is no such thing right now as a formal request," Haigh said. "I'm not putting anything in writing and they are the primary — they have to by law. But we are speaking with them to say, during these hours, if you happen to have some more people, that would be great."
He later clarified that while State Police will be the "primary" response, in extreme cases, police will be called in for overtime during the gap in overnight patrols. "If we have to come in, we're not just going to ignore those things."
The city's police department currently has 28 police officers for a community of about 18,000, and Haigh said he did not want to staff overnight patrols without adequate numbers. Even with a recent $375,000 grant from the U.S. Department of Justice awarded to the city, which will cover the cost of hiring three new officers, Haigh said it won't be enough to staff a midnight shift.
[RELATED: Calif. sheriff's office discontinues daytime patrols due to 'catastrophic staffing shortage']
"It takes six people to run a low-base, adequate midnight shift," Haigh said. In a last-ditch effort to avoid an eight-hour gap in overnight patrols, Mayor Roxann Wedegartner, Haigh and the Greenfield police union signed a memorandum of agreement to re-assign patrol shifts on Tuesday, Jan. 24 — the day before the emergency council meeting.
Police in Greenfield will work four days on and four days off, 10 hours a day. The first shift will begin from 7 a.m. to 5 p.m., and the second shift from 5 p.m. to 3 a.m. without a third shift.
The memorandum cites "the current and severe shortage of staffing for Police" as the reason for the change in working conditions for police union members.
Starting on March 1, police union members will receive an additional $300 per week, or $600 per pay period, "as a compensation for the inconvenience the change in the work schedule has created," according to the agreement, which is in effect until June 30.
Sgt. Chris Rowell, who's served in the Greenfield police department since 1999, said he oversees the overnight shift during the Jan. 18 council meeting.
Rowell claimed that bars will disregard the rules of staying open until 1 a.m. and they will have "free reign." He said police conduct anywhere from 40 to 50 premise checks a night and that will no longer happen. He said "people walking around with nefarious means" will break into cars and houses and residents will "not have anybody that can help."
Tensions between the public and the police department have increased since last May when a Hampshire Superior Court jury found that Haigh had discriminated against the city's lone Black officer in a lawsuit filed against the city of Greenfield. A jury awarded more than $1 million to the officer, Patrick Buchanan.
In Wedergartner's state of the city address on Feb. 27, she described the lawsuit as "one of the biggest challenges that remains with us for the upcoming year."
"Make no mistake, I understand the gravity of the jury's decision citing racial animus," the mayor said. "Hearing those painful words as the basis of the jury award was not only devastating for me, but for the women and men of the Greenfield Police Department, and for Chief Haigh."
The city council ended up cutting the police budget by 10%, or $425,000 less than what the department's leadership had requested in May 2022. The cut was a 6% decrease from the prior year's police budget. The police department was funded at $3.6 million for the 2022-2023 fiscal year; Haigh said the department has gone through about 51% of that in January.
Haigh told councilors had he laid off police officers in the summer of 2022, the end of the midnight shift would've happened much sooner. Councilors expressed frustration with the police chief and mayor during January meetings about the sudden end of midnight patrols with little warning or financial details.
"Many things were thrown out on the impact (of the budget cuts)," Councilor Marianne Bullock said in an interview in February. "We were told of imminent layoffs that didn't happen. Six months later, they are cutting the night shift with nothing in between June and now."
©2023 Advance Local Media LLC.
Visit masslive.com.
Distributed by Tribune Content Agency, LLC.
McClatchy-Tribune News Service