CHP awarded more than $12 million in grants to fight impaired driving
Funds spread over 45 communities for law enforcement toxicology crime labs, and education and enforcement programs
---
By Anne Berleant 
SACRAMENTO, Calif. — Forty-five California law enforcement agencies, crime labs and nonprofits received in excess of $12 million in grant funding, the California Highway Patrol announced June 30. The grant funds are earmarked to help law enforcement address drivers impaired by marijuana and alcohol. 
The grant funding is mandated by Proposition 64, the Control, Regulate and Tax Adult Use of Marijuana Act, which took effect in 2016 and legalized adult use and cultivation of marijuana. The law also tasked CHP with administering grants for education, prevention, and enforcement programs to help communities combat impaired driving, and also for forensic toxicology testing.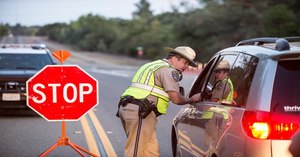 "These grant funds go beyond impaired driving enforcement efforts, CHP Commissioner Amanda Ray said. "This is an opportunity to work with various traffic safety stakeholders to help make California's roadways safer for all who use them." 
Drug evaluation training for law enforcement will also be funded by the grant award. 
Law enforcement grants went to 29 agencies across the state, while three agencies received education grants to teach those communities about impaired driving laws. 
[RELATED: 5 tips for safe, legal and effective drug interdiction] 
Eleven agencies received two-year toxicology crime lab grants meant to eliminate backlogs in the analysis of forensic science evidence and to buy or upgrade equipment for improved testing. Finally, the Riverside County Sheriff's Department's medical/coroner's office received two years of funding to help improve data collection for impaired driving cases. 
This is the third year of the Proposition 64 grant awards after the California General Assembly opened eligibility requirements to all communities, not just those allowing marijuana cultivation.  
In 2020, nearly $10 million was awarded, while in 2021, the amount rose to over $21 million. The application period for future grants opens in 2023. 
 NEXT: Officers weigh in on the impact of marijuana legalization on policing