Officer applies life-saving tourniquet to man's severed leg after accident
"I didn't save him, God saved him, I just provided the tourniquet," Officer Edward Garcia said
---
Ruidoso News, N.M.
RUIDOSO, N.M. — An accident victim on U.S. 70 near the Mescalero Apache Reservation received prompt care, because a New Mexico State police officer was equipped with a life-saving tourniquet, according to a report from the law enforcement agency.
On Dec. 13, New Mexico State Police Officer Edward Garcia responded to a crash involving a pedestrian struck by a vehicle on U.S. 70 near the reservation, the report stated. When he arrived, Garcia saw an individual with a severed leg just below the knee. Working with a witness, who was also an emergency medical technician, the officer provided a tourniquet, which was applied immediately.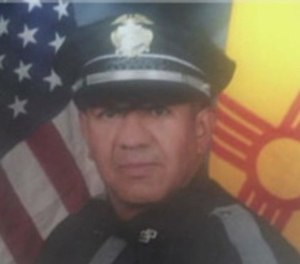 As more medical personnel arrived on scene, additional tourniquets were applied to stem the bleeding on scene and while being transported to the hospital. Officer Garcia's quick response in conjunction with the availability of a tourniquet contributed to saving this individuals life, the report stated.
Garcia has been a certified law enforcement officer for more than 10 years and with the New Mexico State Police for five of those years. When asked about the situation officer Garcia responded, "I didn't save him, God saved him, I just provided the tourniquet."
New Mexico State Police Chief Kassetas said, "I am proud that the New Mexico State Police was able to provide funding for the purchase of the tourniquets for every law enforcement officer in New Mexico, and am equally proud of the implementation and training efforts by the NM Law Enforcement Academy."
All New Mexico State Police officers carry emergency tourniquets either on their person or in their vehicle at all times.
The Mescalero reservation adjoins the village of Ruidoso.
©2017 the Ruidoso News (Ruidoso, N.M.)
McClatchy-Tribune News Service