The ripple effect
When you work a job that breaks your heart every day, there are times you take a chance that treating somebody right is the right thing to do
---
The crash could have taken the child's life or left a lifetime disability, but because a police officer discovered the boy unrestrained on a car stop, the parents were instructed on the proper use of the child safety seat.
The crash happened later that day on their journey. The officer was my rookie friend, Jim. Unlike most of us most of the time, Jim got a letter of thanks from the family of that child.
Another good friend is an influential police trainer nationwide. Thousands of officers have learned to be safer and more effective through his efforts. Can we say he has been responsible for officers avoiding death or injury? No question. But why did he become a cop? Because the officers who came to his house to arrest his dad were compassionate and respectful to a small boy with wide eyes whose world was crumbling in front of him. Their example led him to a life of service. My friend's name will be remembered long after he is gone. The names of the officers who inspired him are forgotten, and yet their influence ripples into generations of cops.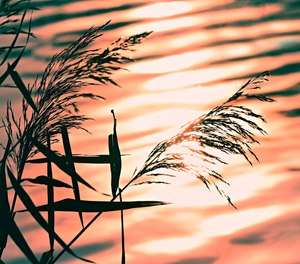 Legacy matters 
When I spoke at the graveside service of my grandmother, whose life meant little to the world, I read some of the most skipped over verses of the Old Testament – the "begats": "And unto Enoch was born Irad: and Irad begat Mehujael: and Mehujael begat Methusael: and Methusael begat Lamech." My point was that these biblical records show that legacy matters. I pointed to the headstones in our family plot. I pointed to my mother, then to me, then to my daughter, who now has her own daughter. Maybe Gramma Nellie's life wasn't much, but it mattered and will for generations.
The Reader's Digest used to have a monthly feature titled "My Most Unforgettable Character." Maybe you will never be in an article like that. You may not be named in anyone's homework assignment when asked to write about the person who most influenced their lives, but your life matters. What beats beneath that badge matters.
You got that drunk driver off the road. You talked that suicidal person into another chance to live another day. You kept that dope from being sold to some kid. You drove by just in time to make a predator think twice and save his victim that day.
You walked with confidence into chaos and showed what courage looks like. You dried a tear, put on a bandage, felt another man's blood on your hands and saved precious seconds helping the medics load a patient.
You offered hope to someone. You talked them through something. You stood beside them when they were suddenly alone. You were fearless in the midst of their greatest fears. You put that blanket around a shivering child, across a victim's shoulders, over the lifeless body to shield them from prying eyes.
quiet heroics
You didn't get on social media as that shining example of humanity but you did buy that meal, pay for that motel room, taught a lesson without an arrest, changed that flat tire and took time to shoot hoops with that kid. You didn't do it because a camera was rolling. You didn't do it because of a community policing program. You did it quietly because when you work a job that breaks your heart every day, there are times you take a chance that treating somebody right is the right thing to do, even if it might bite you in the end.
You walk daily burdened by the physical weight of weaponry girding you. The gun, the pepper spray, the stick, the cuffs, the trained and ready hands. And yet the law calls you a peace officer. The moments when you can truly impart that peace are sacred ones.
You are in a chain of "begats," whether you know it or not. Every action gives birth to a response. Every contact is a moment that will ripple in time from person to person. Nothing you do stands in isolation. You matter. Your legacy matters. You build it brick by brick, day by day, word by word. Build it with pride.