On-Demand Webinar: Advancing your rank: Promotional interview & assessment center testing tips
Our experts offer insider tips and valuable insight to make your testing performance competitive and successful
---
Register now to view the on-demand webinar
Are you looking to promote and take the next step in your police career? If the answer is yes, take an hour to invest in your future!
In this on-demand webinar, Rick Michelson, MPA, director of KSA Ltd., (Knowledge, Skills & Abilities) and author of "Assessment Centers for Public Safety" and Police Captain (Ret.) Andy Borrello, author of "Police Promotion Super Course," present career development and promotion preparation insight from their nearly 60 years of law enforcement experience.
Rick and Andy have taught thousands of law enforcement professionals and helped them better prepare and be more competitive in their promotional testing efforts. This presentation focuses on assessment center testing and promotional oral interview dynamics. Our experts offer insider tips and valuable insights to make your testing performance competitive and successful.
After attending this webinar, you will have the tools to:
Know not just what to say, but also the techniques of how to say it;
Identify great resources and methods of best practices preparation;
Understand the nuts and bolts of assessment testing.
MEET THE PRESENTERS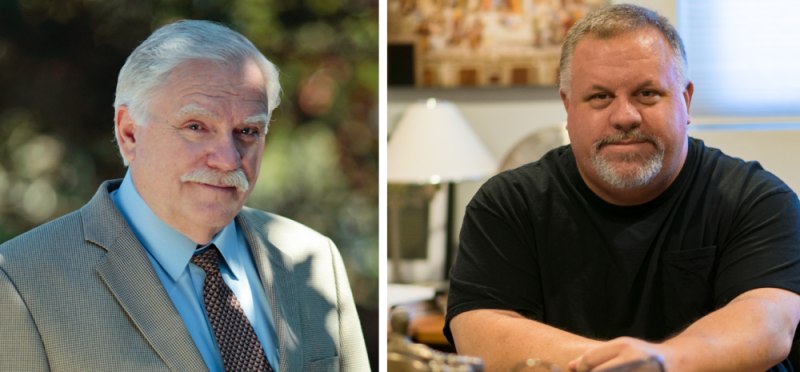 Rick Michelson's 30 years of experience in law enforcement started with the San Diego Police Department, where he served as a patrol, SWAT and FTO sergeant. He also served as interim chief, lieutenant and sergeant with two university and college police departments. He has taught at the graduate and undergraduate levels. As director of KSA, Ltd. (Knowledge, Skills & Abilities), he provides leadership development training workshops, using assessment centers methods, for officers who are preparing for supervisory and management positions. You can reach Rick via email here.
Andy Borrello is a retired police captain and 27-year veteran with the San Gabriel Police Department. He is a certified California P.O.S.T. Master Instructor and graduate of Command College. He has been presenting law enforcement training in multiple subjects for over 25 years and specializes in career development, career advancement/promotion, the promotional resume, succession planning and the promotional oral interview. He is the author of the "Police Promotion Super Course." Andy welcomes questions/networking at www.policepromote.com. You can reach Andy via email here.
Complete to view the on-demand webinar