A virtual solution to real problems (white paper)
How virtual phone lines for law enforcement can promote effective, transparent policing and community engagement
---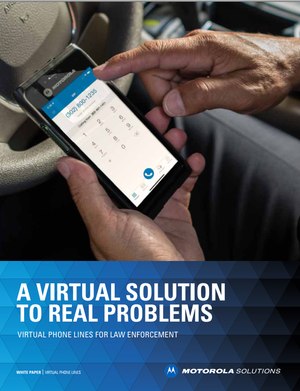 Virtually all police officers have personal mobile phones, but certain barriers like budgetary constraints prevent their official and widespread distribution and use. Virtual phone lines offer the benefits of a smart phone while offering protection from the vulnerabilities that come from using a personal phone, like being discoverable in court.
Download this white paper to learn how virtual phone lines offer a widespread, cost-effective solution that can allow you to:
Focus on the conversation at hand
Easily and simply record phone calls when appropriate so you can focus on de-escalating the situation at hand, rather than meticulously taking notes.
Foster trust and deepen community ties
With a fixed, local number law enforcement officers can safely give citizens their phone numbers, fostering greater community relations.
Harness the computing power of your everyday device while protecting your privacy.
A Virtual Solution to Real Problems (white paper)