Tetra debuts new rifle cleaning kits, rods
To accommodate MSR shooters, Tetra Gun care has expanded the ProSmith Premium Cleaning Rod line
---
By Police1 Staff
FLORHAM PARK, N.J. — Tetra has introduced several cleaning kits and rods for Modern Sporting Rifles (MSRs), according to a press release.
Tetra Gun care has expanded the ProSmith Premium Cleaning Rod line to include a 19-inch .223 cal/5.56mm size. The ValuPro III will include the same plus an 8-inch fixed handle chamber rod.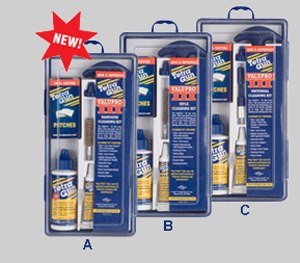 The ValuPro cleaning kit also includes an MSR kit with the .223 cal/5.56mm sized rods in both the 19-inch and 8-inch chamber lengths.
Tetra Gun MSR rods and kits range in price from $14.99 to $29.99. For more information, visit their website.