PRESS RELEASE
Steiner Optics promotes Mic Otto as National Sales Manager and Product Specialist
---
Steiner Optics, the leading provider of high-performance optics for military and law enforcement, appoints Mic Otto as the new National Sales Manager and Product Specialist
GREELEY, Colo. — Steiner Optics, the leader in high-performance optics for military and law enforcement, announces Mic Otto as Steiner's head of National Sales Manager and Product Specialist.
A lifelong Greeley resident and a dedicated employee at Steiner, Mic Otto will be responsible for managing, supporting, and developing sales incentives and programs for customers across the United States. Otto most recently served as Steiner's Law Enforcement Sales Manager and was employed at the Greeley Police Department for seven years and maintains an active role at a local Colorado sheriff's office.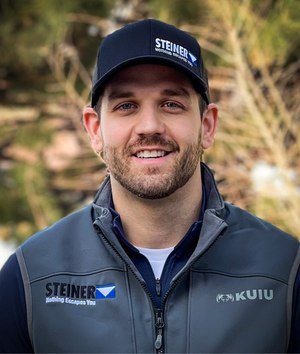 As Steiner Optics' National Sales Manager, Otto will also be tasked with the responsibilities of developing an eCommerce strategy, working with Beretta Defense Technologies Group, overseeing Steiner National LE Sales, and managing the Western US sales team.
"I'm proud to accept the new position of National Sales Manager and look forward to what next year offers," said Otto. "Steiner Optics continues to push the industry forward with some of the most innovative, world-class optics, lasers, and thermal optics for the military and LE communities. Steiner has a great reputation for building some of the most combat-hardened products in the world, and I'm excited to offer them to departments and dealers across the United States."
For more information on Steiner Optics, contact your Steiner dealer or visit www.steiner-optics.com.
About Steiner 
For over 70 years, Steiner has made trusted optics for life's defining moments. The successful pursuit and capture of these moments demand fast and precise detection, location, and identification of a distant objective. Whether the objective is wildlife, a marine bearing, law enforcement suspects, or military combatant, Steiner products enhance an individual's most important sense, vision, so that on land or sea –– Nothing Escapes You. For more information, visit the company website at www.steiner-optics.com. 
Media Contact:  
Jacob Eaton
Media Direct
Jordan Egli  
(970)-576-1670 ext.130  

Request more info from Steiner-Optics
Thank You!