PRESS RELEASE
Multi-trillions at stake as terrorists and criminals look to exploit Bitcoin and other cryptocurrencies
---
Cameron Winkelvoss, the billionaire investor who, along with his brother Tyler, became famous for a dispute with university classmate Mark Zuckerberg over the founding of Facebook, recently stated his belief that these are very early days in the emergence and rise of crypto currencies.
"Long term, directionally," Winklevoss stated, "Bitcoin is a multitrillion-dollar asset – I don't know how long it takes to get there."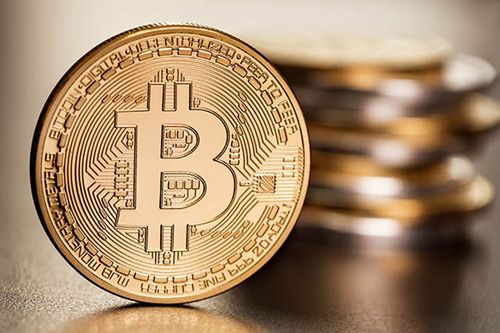 The belief that we are in the early innings of a paradigm shift in currency markets is not confined to the famous Winklevoss twins, as shown by strong institutional investor interest in blockchain and cryptocurrency companies such as Riot Blockchain (RIOT: NASDAQ), BTL Group (BTL: TSX Venture) and Hive Blockchain Technologies (HIVE: TSX Venture).
In fact, astute investors are starting to look at the similarities with the early days of the internet. Marco Streng, the 29 year old German mathematician who Forbes stated is the man behind the largest Bitcoin cloud mining company in the world described the parallel by explaining, "from the ashes of the dot-com bubble the biggest companies in the world arose: Apple, Facebook, Microsoft. All of those giants came out of this. In the blockchain, in my opinion, I'm clearly seeing the analogy here."
As with anything that is potentially world-changing on this type of scale, not only altruistic and moral individuals become interested. Recent headlines have described thefts, frauds, money laundering and even funding of ISIS terrorist cells involving the movements of cryptocurrencies. Governments around the world are frantically attempting to catch up with this fast pace of change and are finding these attempts challenging.
The United States Attorney's Office recently started in a detention order request relating to an allegation of ISIS funding through the use of crypto transactions, "Cryptocurrencies operate independently of formal banking structures and provide layers of anonymity to their users. Persons engaged in illicit activity such as money laundering and terrorist financing may use cryptocurrencies to avoid detection by law enforcement or intelligence services."
Compounding the growing concerns about terrorist funding and money laundering via drug cartels, theft is also an issue. Cointelegraph, a website dedicated to cryptocurrency information and news, has calculated that losses connected to cryptocurrency crime this year are already approximately USD $225 million.
United States and international governments, bankers, investigative and intelligence agencies are now turning to the industry leader in combatting these criminal and crypto-terrorist enterprises, BIG Blockchain Intelligence Group Inc, which publicly trades in Canada CSE: BIGG, and in the United States OTCQB: BBKCF.
BIGG has transformed a global issue into an opportunity. Its "QLUE"TM division is a technology platform dedicated to investigating, tracking, and monitoring illicit activity involving cryptocurrencies.
In addition to platforms and processes at the forefront of technological innovation, BIGG has a team that knows the space better than any other group in the world. An example of this is the recent appointment of Robert Whitaker to serve as BIG Blockchain's Director of Forensics and Investigations.
Whitaker's name will be instantly recognizable to nefarious cybercriminals around the globe. He has been in law enforcement for over 23 years, and is a former Special Agent at the Department of US Homeland Security, Homeland Security Investigations (HSI) – Illicit Finance & Proceeds of Crime Unit, which included oversight for the Illicit Digital Economy Program.
As BIGG's Director of Forensics and Investigations, Mr. Whitaker will have a number of roles and responsibilities including the global rollout of BIGG's QLUETM, development of worldwide policies and strategies, and the recruitment management of sales partners and professionals. The relationships Mr. Whitaker has cultivated within U.S. government agencies and around the world, will help bolster market penetration, as well as spur and create early adopters to this new technology.
Morgan Stanley, in a note titled "Bitcoin Decoded" and sent to clients this past week, described USD $2 billion in inflows to specialist hedge funds dedicated to the cryptocurrency sector in 2017. As interest accelerates, this number may be much larger in 2018. While there are multiple companies that offer exposure to the crypto sector, many have risks involving bitcoin prices and the regulatory environment. Changes in the way governments deal with cryptocurrencies may, in fact, have potential to disrupt some of the execution of some of these business models. BIGG is very much a different type of investment. BIGG will benefit from growing interest in the sector, but if governments do increasingly clamp down and regulate the space BIGG also stands to benefit due to the company's unique technology and ability to assist regulatory and government agencies. BIGG only started to publicly trade this month, has had big institutional investment but has yet to get onto the radar screens of retail investors. This confluence of factors has resulted in a potentially attractive entry point for investors looking for exposure to a unique niche within a space that is exploding to larger levels on a daily basis.
About Blockchain Intelligence Group
BIG Blockchain Intelligence Group Inc. ("BIG"), has developed from the ground up a Blockchain agnostic search and analytics engine allowing RegTech, Law Enforcement & Government Agencies to trace, track and monitor cryptocurrency transactions at a forensic level. Our commercial product, BitRank Verified®, offers a "risk score" for bitcoin wallets allowing banks, exchanges and eCommerce sites to meet traditional regulatory/compliance requirements.
For more information and to register to BIG's mailing list, please visit our website at www.blockchaingroup.io. 

Request more info from Blockchain Intelligence Group
Thank You!