The massive growth of video evidence: What police administrators need to know
How can we expect officers to recover and analyze video evidence without the proper training and tools?
---
As a digital forensic detective in the United States for the past 10 years, I have had a front-row seat to the important role digital evidence plays in criminal investigations. In particular, the amount of surveillance video available continues to dramatically increase every year.
To give you an idea of the growth my agency is seeing – a municipal jurisdiction with a population of approximately 110,000 residents – here are our internal statistics for video recoveries:
2013: 331 videos, 19.76 GBs;
2014: 6595 videos, 279.81 GBs;
2015: 13,013 videos, 540.97 GBs;
2016: 17,154 videos, 788.65 GBs;
2017: 19,801 videos, 1092.47 GBs;
2018: 32,870 videos, 1752.45 GBs;
2019: 34,590 videos, 2474.04 GBs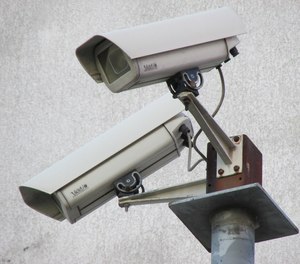 There are two important metrics here. The first is the dramatic increase in video recoveries year over year. The number of surveillance videos we recovered jumped 66% between 2017 and 2018. It's apparent that a significant number of new surveillance systems are being installed in our jurisdiction each year. The second consideration is the amount of redundant server or NAS space needed to store digital evidence. Many newer surveillance systems record high-resolution HD or 4K video. Additionally, public disclosure laws in many jurisdictions require digital evidence to be retained for five or more years.
Growth in digital surveillance systems, smartphone videos
When I entered this field, we recovered VHS tapes and used tools such as AVID (mainly designed for the motion picture industry) to convert analog videotape to a digital format. We then used free programs and Photoshop to crop, clarify and create still images for investigators. Back then, the work was tedious because there were few resources specifically designed for video forensics.
At the time, we could expect to find CCTV systems in medium-to-large-sized businesses. It was rare to find video systems in residential settings, small businesses or public spaces. When a major crime occurred, we considered ourselves fortunate to find a surveillance system at one or two nearby locations.
Fast forward to today and digital surveillance systems are everywhere, and digital video has virtually replaced analog tape systems; however, this transition took some time.
The first few generations of digital video systems were extremely expensive and poorly designed. Frequently we encountered cheap DVR systems plugged into existing analog cameras, which resulted in poor-quality video. Over the course of the last decade, video quality, resolution and ease-of-use have dramatically improved, while the overall cost of ownership has significantly dropped. Video manufacturers are competing with each other for consumer dollars.
Today a homeowner can install a wireless, high-definition camera system in less than an hour. Many systems, including Ring, Arlo and Blink, can be purchased for less than $500. A wired 4K camera system can be purchased for less than $1,000. The increase in quality and drop in price has created the perfect conditions for average homeowners and small businesses to acquire digital video systems.
Combine this with smartphone videos and the steady increase of officer body-worn camera video and you're almost guaranteed that video evidence of some kind will be available in urban settings for many crime types.
[Need help managing video and other digital evidence? Download our evidence management products buying guide.]
The importance of officer training
Whether an officer is investigating a car crash, domestic violence incident, retail theft, assault or suspicious death, there's a good chance that video captured (directly or indirectly) is something important. How can we expect officers to recover and analyze this important evidence without the proper training and tools?
There are literally hundreds of surveillance video manufacturers. Many are proprietary requiring specific players and/or CODECs to view the video. Without training, most officers don't have the skills to properly export, interrogate and play digital surveillance video. This creates potential problems including inadvertently deleting critical video while on scene, not understanding aspect ratio and frame rate issues, having trouble properly extracting still images of a suspect, or simply having difficulty playing an important segment of video in court.
Departments of all sizes should have trained personnel and equipment available to properly recover and analyze surveillance video. Fortunately, police departments don't necessarily need to hire new personnel or spend an enormous amount of money to be adequately prepared.
Depending on the size of the organization, the two most common ways to address the need of recovering and analyzing surveillance video are to set up a dedicated, digital forensics team or designate someone to handle video part-time. If you're part of a medium-to-large department, you may already have a digital forensics unit. These departments can cross-train existing personnel or add new positions dedicated to handling surveillance video as necessary.
It can be trickier for smaller departments with limited budgets – but not impossible. I recommend smaller agencies identify an officer or detective to handle surveillance video part-time. For example, a major crimes detective or patrol officer could be provided training to learn how to properly recover and interrogate surveillance video and step into that role as needed.
Once trained, these officers could share their knowledge of best practices with other members of the department. If the need to recover and analyze surveillance grows, police departments may opt to convert this into a full-time video forensics position.
Police administrators who recognize the need to add video recovery and analysis to their police department should begin by identifying officers or civilian personnel and send them to training such as that provided by the Law Enforcement Video Association (LEVA).
Once an agency has a person trained, they should purchase hardware and forensic software to handle the video analysis. Minimally you will need a video forensic workstation, redundant storage (for storing recovered digital evidence) and video forensic software.
Below are some training and equipment resources that can assist with training and equipment procurement:
Organizations and Certifications
Law Enforcement Video Association (LEVA) is an internationally respected, non-profit organization formed to provide training and certification in video forensics. LEVA Level 1: Forensic Video Analysis and the Law is the first stop for most investigators entering into the field of video forensics. LEVA offers four levels of training and a variety of electives related to video forensics.
Scientific Working Group on Digital Evidence (SWGDE) was formed in 1998 by the Federal Crime Laboratory Directors group. Today SWGDE is made up of federal, state and local law enforcement organizations working with digital multimedia evidence. SWGDE regularly publishes and updates best practice standards for video, imaging, mobile and computer forensics.
The International Association of Identification (IAI) is one of the largest forensic associations in the world. The IAI offers a forensic video certification.
Video Forensics Training
Law Enforcement Video Association (LEVA) is respected internationally for training and testing in video recovery, analysis, comparison, report writing and courtroom testimony. After completing the appropriate level of training, students can be certificated as a Forensics Video Analyst or Forensic Video Technician.
Resolution Video offers informative video forensics training including video recovery, analysis, processing and comparison.
The University of Colorado Denver (National Center for Media Forensics) provides excellent training to law enforcement in video, imaging and audio forensics. Courses are usually offered once a year so plan ahead to attend.
Video Forensics Vendor Training, Hardware and Software
Federal grants are available to help departments fund the training and equipment needed to get started in video forensics. Ultimately, it is up to each police department to identify a solution that works best based on the organization's size, population served and existing budget. But regardless of agency size or available resources, the time to act is now before the digital video tsunami overwhelms your department.

Request product info from top Police Computer/Digital Forensics companies
Thank You!