Frontlines of change: Decoding 2023's drug trends and the reshaping of policing practices (eBook)
Explore hot topics in the multifaceted conversation around drug use in today's society
---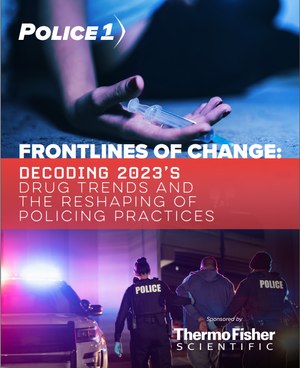 Sponsored by Thermo Fisher Scientific
As police forces nationwide grapple with evolving trends in drug abuse and shifting public opinions, it becomes more crucial than ever to foster a comprehensive understanding of these contemporary challenges. This eBook explores hot topics in the multifaceted conversation around drug use in today's society.
Download this eBook for insight into:
Why naloxone belongs in the classroom.
Whether law enforcement should endorse safe injection sites – or not.
Why solving the opioid epidemic requires a community approach.
How the de-criminalization of street drugs and narcotics might affect law enforcement practices.
Complete the form below to download the eBook.