Selex ES launches system for countering UAV threats
The Falcon Shield features multi-spectral threat sensors and a variety of response capabilities
---
By Police1 Staff
The new Falcon Shield Counter UAV-system by Selex ES allows operators to find, fix, track, identify and defeat security threats of slow, small drones, according to a press release.
The Falcon Shield features multi-spectral threat sensors and a variety of response capabilities.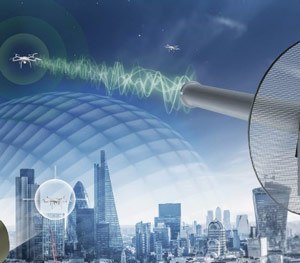 The technology allows operators to control enemy drones and safely land them before disabling them — preventing unintended collateral damage. The system can disable a UAV via electronic jamming or kinetic solutions.
Featuring electronic surveillance sensors and scenario-specific radar, the Falcon Shield is designed to have the capability to be operated in a variety of environments, including 'high-clutter' urban areas. 
The system is controlled through an interface that automatically detects and tracks threats.
The Falcon Shield's features include: long range or ultra-long range modular electro-optical surveillance, threat acquisition and reconnaissance system that incorporates Horizon HD thermal imaging over the secured Observer 100 video platform. 
The Vantage Framework is a Command, Control and Situational Awareness application that is based on geographical information and allows user to customize specific security solutions.
Go to www.selex-es.com for more information or visit them at IACP 2015 booth #3945.

Request product info from top Police Drones/UAS companies
Thank You!