The impact of mental health on officer retention: What leaders can do to turn the tide
Taking the time to acknowledge the issues your officers are facing and talking about it openly is a step in the right direction
---
Content provided by CentralSquare Technologies
Being a law enforcement officer is an inherently challenging career – physically, mentally and emotionally. We know the things officers see and experience on the job will have a deep impact on their mental health.
In the past, the mentality was to compartmentalize those traumatic experiences to continue functioning both on the job and at home. However, just as society's perceptions and understandings of mental health are evolving, the views of mental health for law enforcement are also changing.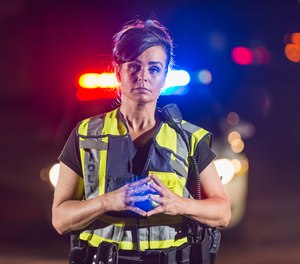 This is especially true over the last 18 months as the added stresses of COVID-19, civil protests and criticism of law enforcement professionals are seeing officers leave the force in record numbers.
According to a recent survey by PERF, agencies reported an overall 18% increase in the resignation rate in 2020-21 compared to 2019-20, including an astonishing 45% increase in the retirement rate.
This is compounding the issues of officer morale and mental health as fewer officers and less experienced officers are dealing with increased pressure and responsibility.
What can leaders do?
There are no easy answers. Otherwise, you would have already implemented them.
Instead, leaders need to look at the long game and be part of the solution to combat the stigma of mental health. In doing so, it may help your department overcome the realities of officers leaving the force.
Here are a few areas you may want to consider.
1. Understand the issues facing your officers.
If you aren't doing so already, conduct regular surveys to understand where your department stands with officer morale, mental health, job satisfaction, and, most importantly, provide an opportunity to give feedback. This type of employee survey not only gives you an in-depth look at the current state of your officers, but also lets you look at trends over time and track areas where you have invested in improvements.
Additionally, the feedback from your officers will help you see specific areas they are dealing with. Discuss the results openly. You may think you already know what your officers will say or you may be hesitant to open that can of worms. But you can't fix something you don't understand. For too long, mental health has gone unaddressed. Taking the time to acknowledge the issues your officers are facing and talking about it openly is a step in the right direction.
2. Open up about your own experiences.
It's not always easy to share what you have been through, but when you open up about how you've dealt with or are currently working on your mental health, it can go a long way to changing the perception within your department.
When officers hear their leaders openly discussing the challenges they've overcome and the resources they've used to get through difficult situations, it helps remove that stigma they may be feeling.
Make mental health OK to talk about. It's one thing to say it's OK, but it's another thing to model it for your team. The more they see it and experience it, the more the culture will shift in your agency.
3. Get serious about your wellness program.
At this point, wellness programs are ubiquitous. But often they are only discussed sporadically and given little more than lip service attention and funding by leadership.
By getting serious about a holistic wellness program that emphasizes all aspects of wellness – physical, emotional and mental health – you can help care for officers and keep them fit for duty.
Think outside of the box with your program. Create a wellness mentorship program. Enlist the help of retired officers in your community to build into junior officers. Incorporate mental health or resiliency training into your promotion process. Develop a wellness committee with representatives from diverse ranks, assignments and demographics.
A robust wellness program isn't going to stem the tide of retirements and resignations on its own, but it can play a significant role in helping officers overcome the stresses leading to the turnover we are seeing. 
4. Invest in mental health training.
Regardless of how you decide to proceed, the evidence is clear that the earlier you start equipping and training your officers for success, the more likely they are to be engaged and stay with your department for the long run.
This goes beyond mandatory counseling following a traumatic incident. While important, officers need to learn how to care for themselves and their mental health with the everyday stresses of working in law enforcement.
Integrate mental health into your regular training programs. Teach officers the warning signs in themselves – and their colleagues – to help avoid burnout.
There are great training programs and resources geared specifically for first responders, both regular, in-service training, as well as treatment programs for officers exposed to trauma.
Making mental health a priority
Regardless of how you look at the issue, if something doesn't change, the trend of officers leaving the force will continue to rise – leaving fewer officers to meet the growing demand.
With nearly 1 in 4 law enforcement officers indicating they have struggled with their mental health, we at CentralSquare believe a focus on mental health is good for officers and the communities they serve. We are dedicated to partnering with the law enforcement community to make mental health a priority for those who serve.
To learn more about CentralSquare's partnership and work with mental health, visit CentralSquare.com/mentalhealth.

Request information from CentralSquare Technologies
Thank You!