Why Real-Time Alerting is Important for a Safer, More Timely Response (white paper)
Getting the earliest possible warning of credible incidents helps public safety agencies prepare and respond quickly and appropriately
---
Sponsored by Dataminr
Getting the earliest possible warning of credible incidents helps public safety agencies prepare and respond quickly and appropriately.
Whether an accident, natural disaster, mass-casualty event or pandemic, on any given day, millions of people around the world turn to public data sources for early notification of breaking news.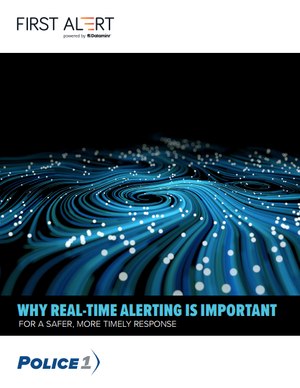 In the world of public safety ─ where minutes of delay also have life-and-death consequences ─ these same social platforms, as well as other technologies that identify and deliver critical breaking information to emergency agencies, can be instrumental in ensuring a timely and appropriate response.
Download this white paper for real-life examples of how real-time alerting tools helped first responders formulate a rapid, informed response to critical incidents and learn how First Alert, Dataminr's product for the public sector, processes public data sources to detect and alert first responders at the earliest signs of breaking news.
Fill out the form below to download this free white paper.
Why real-time alerting is important for a safer, more timely response