Simulation Training: Your Guide to Grants Funding (eBook)
Download this free guide to learn how your agency can apply for funds to support critical training activities
---
Sponsored by VirTra
Preparing officers for the life-and-death situations they will face in the field is a critical component of any agency's training program.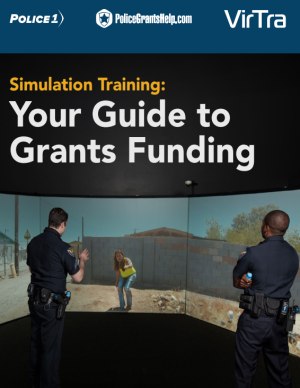 This eBook provides guidance on where to find grant funding for the purchase of a training simulator, including federal grants from the Department of Justice and other sources. It also includes key tips for preparing to apply for a grant and a feature on the VirTra training simulator.
What you'll learn:
Where to find federal grant funding for firearms simulation technology.
Available sources for grant money.
How to get grant ready.
How a simulation training subscription can maximize your training budget.
For information on funds available through the $1.9 trillion American Rescue Plan recovery and stimulus package, click here.
Fill out the form below to download the FREE guide: