All England, Wales officers to have degrees
All new officers will have to have a degree starting in 2020
---
By Police1 Staff
ENGLAND — The College of Policing announced Thursday that all incoming officers in England and Wales will have to have a degree beginning in 2020. 
Prospective officers will have to complete a three-year "degree-apprenticeship," a postgraduate conversion course or a degree, according to the BBC.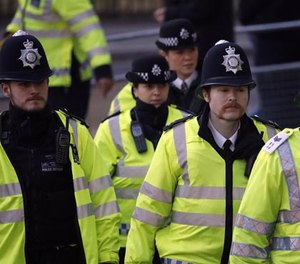 The National Police Chiefs' Council told the publication the changes would "help modernise the service."
The new policy was decided due to the change in the nature of police work. 
Officials cited the increase in cybercrime and the evolution of investigations, intelligence gathering, and work in the community as some examples of the changes in policing. 
The courses will cover law, safeguarding the vulnerable, understanding how an officer behaves on the street, and how to build trust in communities. 
There are currently no standard recruitment requirements for officers in England and Wales.