Using technology in today's loss prevention career environment
"You don't have to be an IT guy to understand cyber security, and it's critical that you have enough of an understanding to know what questions to ask"
---
By Garett Seivold
As an adjunct professor for AMU's Center for Applied Learning, Dr. Robert Pittman imparts wisdom to next-generation loss prevention leaders, for whom he has the following warning—you can never "complete" your education. The world, risks, and business are always changing and loss prevention practitioners, and the loss prevention industry as a whole, must continually adapt. If not, individuals will find their career paths limited and the industry itself—just now gaining a seat at the management table—could be pushed to the background.
Today's major retail operations are driven by technology, and entire supply chains rely on how effectively it is managed. Loss prevention practitioners need to have the skills to effectively navigate this tech-based environment if they want to advance their careers and help the LP industry thrive, Pittman believes. "Loss prevention used to be about focusing on the shoplifter in the store, but that's completely changed. Those strictly physical security guys are quickly becoming extinct," he said.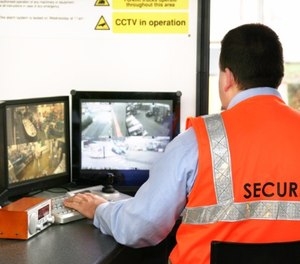 The traditional security knowledge that experienced practitioners have attained remains valuable, he noted, but advancing a loss prevention career in the future will require practitioners "to be more diverse in the application of the security concepts they've mastered." For many of us, that may require going back to school to get better educated about cyber security. Some LP professionals will find they take to the subject easily, but even those who are uncomfortable with 1s and 0s will find the security-related terrain familiar and will benefit professionally by expanding their knowledge base. "The domains [of information and physical security] are similar. It's the exact same concept, just applied to the virtual world," said Pittman. "You don't have to be an IT guy to understand cyber security, and it's critical that you have enough of an understanding to know what questions to ask."
Full story: Using Technology in Today's Loss Prevention Career Environment