Policing in the Video Age: Police1's special report on the impact of video in LE
Few forces are shaping law enforcement like video
---

Law enforcement agencies first started using video technologies several decades ago. While early phases of adoption were modest, nearly every law enforcement agency in America today has one form of video technology, if not several, they use daily. Given this emergence, Police1 is running a comprehensive examination this year on the topic of video technology. 
In the first part of this yearlong signature coverage effort, which launches tomorrow, we are presenting several articles about the video technologies that are shaping policing. In the summer, we will address how to solve the evidence management challenge. In the early fall, we will tackle training and policy issues agencies must face in a recorded world. Finally, we will end our special coverage this winter by exploring the future of video in policing.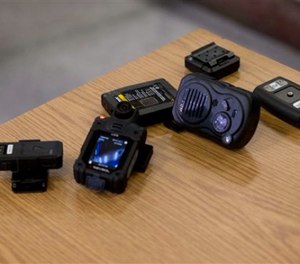 Video technologies shaping policing 
Law enforcement agencies have significantly advanced their implementation of video technologies since the 1900s, when the idea of recording anything first came to fruition. When you take a step back and think about it, the profession has made tremendous strides in a fairly short amount of time. 
However, it is the evolution of technology that generally continues to drive law enforcement operations – versus law enforcement operations driving the technology. While this will likely always be the case, there are several issues that surface when industry drives law enforcement practice. This is not necessarily a bad thing because industry keeps law enforcement progressive, but there is often a lot of catching up (e.g. developing policy, legislation, finding funding) that occurs. 
This article serves as a preamble to the technologies Police1 is exploring in the first part of our special coverage series, "The Video Technologies Shaping Policing." The topics our expert columnists are addressing include police drones, throwable robots, body-worn cameras, dash cams, and videos shot by the public. 
Unmanned aircraft systems
In this article, Police1 Editor-at-Large Doug Wyllie discusses Los Angeles County Sheriff's Department cutting edge applications of police UAS. Wyllie interviewed Captain Jack Ewell of LASD and learned how they are using police UAS for Emergency Services Detail, Special Enforcement Detail, Arson/Explosives Detail and HazMat Detail. 
Throwable robots
When the Dallas Police Department used a throwable robot during the July 2016 ambush attack, the technology made national headlines. In this article written by Police1 Columnist Mike Wood, he explores the capabilities and limitations that agencies and tactical teams must consider prior to deployment. Throwable robots offer significant advantages – from increased officer safety to gauging a dangerous suspect's response. Woods also explains the limitations of this technology, like battery life, incomplete information and performance restrictions. 
Body-worn Cameras
Police1 Columnist Terry Dwyer reviews important BWC related court cases that highlight what officers need to know about privacy, misconduct and exoneration. Dwyer's article delves into specific cases in which officers were exonerated after BWC footage was reviewed and also discusses how officers were found liable for misconduct. This article offers beneficial information about case law that agencies can now point to when they find themselves in court for a BWC related issue. 
Dash cams
Dash cams have significantly evolved in the last 15 years. Back in the early 2000s, only a small percentage of law enforcement agencies had this technology in their patrol vehicles. Fast forward to today and you will see this technology is not only widely used, but has transcended its original design and purpose. Police1 Senior Editor Heather R. Cotter reached out to WatchGuard Video to find out what features today's dash cams have that are helping to improve officer safety and what advancements law enforcement can expect to see in the near future. 
Bystander videos
It seems that everyone has a cell phone on them at all times. Most people use smart phones with enhanced capabilities and apps – like video recording and Facebook Live. This widespread social phenomenon of constantly being on your phone – often using social media or taking photos and videos of everything you see – has caused some new issues for law enforcement. 
In this article by new Police1 Contributors Jennifer Bremer and Jack Williams, they discuss some of the issues bystander videos have presented for law enforcement, from apprehending suspects to seizing the cell phone with the evidence. The authors also discuss ways in which police can work with their communities to create a system of trust and obtain citizen digital evidence without a warrant. 
Crowdsourcing video
Crowdsourcing videos and photos have aided several police investigations, perhaps most notably in the aftermath of the Boston Marathon bombing. Given the incredible amount of activities recorded every day around the globe, law enforcement is uniquely positioned to start leveraging this video data to solve crimes. In this article, Police1 Associate Editor Cole Zercoe sheds light on the powerful utility and cascading returns of crowdsourcing video. Real-world examples and important policy considerations are also discussed. 
Stay tuned
Watch for regular installments in this series, which aims to help officers and agencies navigate the complexity of policing in the age of video.