An integrated technological approach to school attack prevention and response
How "the safest school in America" is protecting its most precious assets
---
The specter of attacks on our nation's schools casts a dark shadow on every community. Educators and public safety professionals are always seeking best practices in procedures and hardware to counter the threat of violence. One company has a comprehensive solution to increase the success of countermeasures in case of an attack. The NETTALON website says it very well: "It all comes down to speed." In the flurry of studies, statistics and response plans one thing always rings true: attacks are sudden and responses are too slow.
Multi-strategy response capabilities
Under the potential threat of what seemed to be an epidemic of school shootings, the Indiana Sheriff's Association, in concert with NETTALON Security Systems, Inc., selected Southwestern High School in Shelbyville to become "the safest school in America." A recognized challenge faced by school campuses in responding to an attack is that few schools have response capability with multiple strategies. Some schools have security personnel, some have cameras, and some have ballistic window coverings, but few have a total response package like Southwestern's.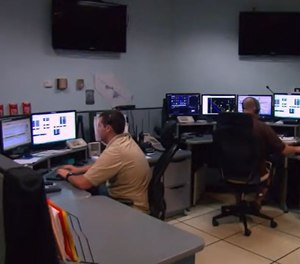 "This is a holistic comprehensive approach meant to empower the responder. It is also meant to eliminate or simplify some of the critical decision-making that those inside the threat will have to make in a very chaotic event. In order to do this, we looked at the obstacles or deficiencies that exist in nearly every targeted mass casualty event," said Montgomery County Deputy Sheriff (ret.) Mike Kersey, who initiated the project, and is now CEO of Blu4  Strategies LLC. 
Taking a tour through the building as the intruder, the trespasser would first be noted on a comprehensive video surveillance system. There are also alarms that are activated by motion sensors and the sound of glass breaking. The cameras relay images from anywhere on campus not only to the school's administrative offices but also to the Sheriff's Office 10 miles away. As a result of the multitude of cameras, any emergency responders would have immediate, real-time knowledge of what was happening in the building and where. Real-time intelligence in tracking suspect movement is critical to law enforcement's response, especially if there is more than one attacker. Knowing the location of any victims needing rescue or medical care would speed the response to them.
"The entire system gives virtual command of a scene that traditionally would rely on responders getting on scene, assessing and taking action on limited information," Kersey notes. "This allows for an increased operational tempo for responders that will be foreign to them. We rarely have accurate information in a timely manner which causes us to be primarily reactive. Systems such as this can enable us to be proactive by inserting into the event sooner and taking action."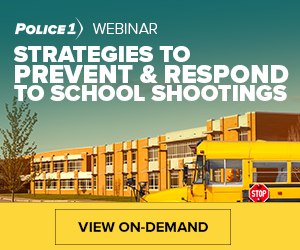 As the intruder walks the halls they find that an alarm is already sounding. Any teacher can activate a school-wide intruder alarm by hitting the button on the fob each employee carries. The alarm activation also notifies law enforcement. When the alarm goes off, each teacher can access a panel within the classroom with a toggle switch that can signal their status as needing help, needing medical assistance, or that they are safe. 911 centers are typically overwhelmed with panicked calls from inside and outside the school around the time of an attack. Responding officers to this safe school have classroom information and video tracking, which is far more specific intelligence than an officer responding to a school not equipped with this technology.
"Due to the call stations in each classroom, the intelligence can be updated in real-time," Kersey said. "This really assists when it comes to those who may have been wounded. The call stations allow the occupants to indicate they have a medical emergency and is translated on the map. This allows for rescue task force teams to prioritize their movements to those rooms. It also helps determine manpower needed from EMS, ambulances required or up-staffing of hospitals. This can exponentially increase the survival of those injured allowing expedited care. Interestingly, the system can be used separately as a medical alert directly to 911 without it being a result of an active assailant."
Trying a classroom door, the intruder finds that it is not only locked but protected by bullet-resistant material to slow or stop the attacker from shooting their way in. Unlike many school classroom doors that have vertical windows that, if broken, give immediate access to the interior door knob, these safety doors have smaller windows and impact-resistant locks.
Secure door vs unsecure door by epraetorian on Scribd
"Providing places of refuge that prevent direct or indirect weapons fire for those under attack changes the game plan of the attacker," Kersey notes. "Many of the incidents we have experienced in this country have resulted in the attacker firing through the door or glass of the room without having to actually make entry.  So making each classroom a protected space seems to be common sense. The protected door does not require any special barricading/ hardware or technique in which to engage. Just simply close the door which locks automatically and can be connected to a magnetic access control system. This alleviates the need to engage any special locking mechanisms and exposing staff or students to potential danger or inventing creative barricading techniques."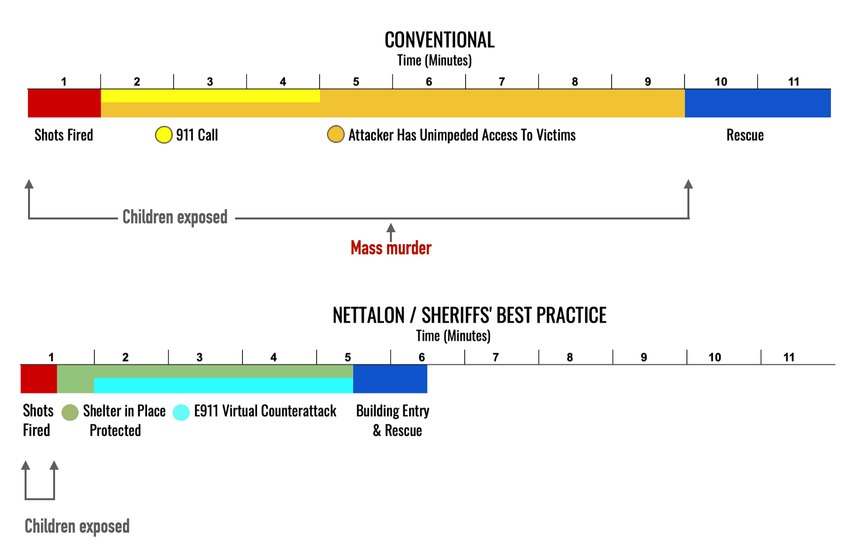 While the intruder is frustrated by the locked doors and the screaming alarm, there is yet another surprise. Since the location of an attacker is known, the dispatcher can activate a hot zone where thick smoke is launched from the ceiling to disorient the intruder. As the intruder moves, more smoke can be released in his path to slow or stop their progress and at least obscure their targets.
"The canister "hot zones" allow for remote mitigation and gives the ability to deny space to the attacker.  They can be pushed through the building to determined spaces by responders or ideally completely out of the structure. This is all done via tactical decisions being made from responders with actionable intelligence. The additional benefit is that these canisters are also a fire suppression system if fire is used as a weapon," Kersey adds. 
Active shooter procedures
The technology is supplemented by active shooter procedures that include students practicing to gather behind a mark on each classroom floor indicating when they are out of the field of vision from the classroom door window.
Coordinated training between dispatchers, law enforcement, the vendor and school staff is critical to the success of any active harm event outcome. Don Jones, president of Nettalon Security Systems, likens the adoption of this technology and standard operating procedure to the fire suppression system that codes began to require in the 1980s. Building owners were reluctant to make the investment, but soon understood the advantages of the systems over time.
---

Police1's guide to active shooter prevention, disruption & response
This special edition outlines how city officials, law enforcement, community leaders and parents can develop strategies to address the threat of school shootings in their community.
---
comprehensive protection
At the time that the total system was implemented, the cost was in the neighborhood of $400,000. These costs were supplemented by the vendor and grants for school security. The price tag may seem hefty, but must always be measured against the system's benefit in deterring attacks that can cost a school district millions.
"The cost is really a matter of priority," Kersey said. "These events cost the entire community much more than the lives lost. Mental health issues are widespread for those who experience such a tragedy. That cost can't be defined in dollars and cents. If we can find millions of dollars for sports facilities, we can spend more money ensuring those athletes will make it through school alive and continue their sports careers."
As school districts continue to imagine answers to school violence threats, their efforts are often piecemeal or centered around a single strategy. As with any security effort, there is a temptation to think "Well, at least we did something," then move on to the next crisis. The public relations value of implementing a strategy is often greater than the actual effectiveness of a plan, program, or product.
Indiana Sheriffs' Association Executive Director Steve Luce called it a paradigm change in public safety: "Your children deserve to be safe, you as parents deserve to have your kids come home safely to you after school, your teachers deserve to be teachers and not bodyguards, your communities deserve to move to a higher standard of safety in all your educational environments." 
The strategy of multiple layers of both procedures and technology offers the most comprehensive protection and prevention efforts. The best practice solution applied to Southwestern High School is a model of that strategy.