Letters to a Young Cop: 9/11
A veteran LEO reminds a young officer to always remember those responders who remained constant, controlled and calm in the midst of chaos
---
The following is excerpted from the forthcoming "Letters to a Young Cop" by Victor T. Letonoff.
Dear Young Cop,
I was still a rookie, just two years into the job, on the morning of 9/11. Two decades later, that day is still etched in my mind. God, the images of those people jumping from the heights of the buildings. And then, as if in slow motion, the towers crumbling down. Although I was hundreds of miles from the scene, I could feel the panic, and I choked on the dust. Nothing like this had ever occurred in our nation. Yet in that chaos and hysteria, who remained constant, controlled, and calm? 
Exactly.
The cops and firefighters.
As the world raced from the horror, these men and women rushed toward it.
They always do, Young Cop. They always do.
Officer James Patrick Leahy was one of those officers. Last seen carrying oxygen tanks into the Towers. And his last words to his partner, captured on tape? There were more people upstairs, he said, and he was going to help them.
Officer John William Perry, fluent in four languages and learning a fifth, was filing his retirement papers at the precinct that morning. He wanted to become a medical malpractice lawyer. But after hearing about the attacks, he ran several blocks to the World Trade Center. He was last seen running into the south tower.
What about Captain Kathy Nancy Mazza, the first female commanding officer at the Port Authority Police Academy? She was last seen with Lieutenant Robert Dominick Cirri, Sr., carrying a woman down the steps when the tower collapsed.
Or Officer Kenneth Francis Tietjen. As a kid, he was scared of two things: police cars and fire trucks. Apparently, his family never stopped teasing him about this.
And then there's Officer Mark Joseph Ellis. Another of the 71 police officers who died running into those buildings. Only twenty-six years old, not much older, perhaps, than you. He'd always wanted to become a police officer, playing cops and robbers at age five with plastic handcuffs and a small notepad to write "speeding tickets."
Like all of us, he had big dreams and big plans.
And NYPD cop, Officer Ramon Suarez, who was closer to my age, left behind two daughters and a son. One of those daughters, Jillian, became a New York City Police officer on October 15, 2018, 17 years after her father died in the line of duty. Jillian is the name of my daughter, and I feel, especially today, connected to her father and to the other officers who gave their lives.
Don't ever forget those people, Young Cop.
You are now connected to them as well.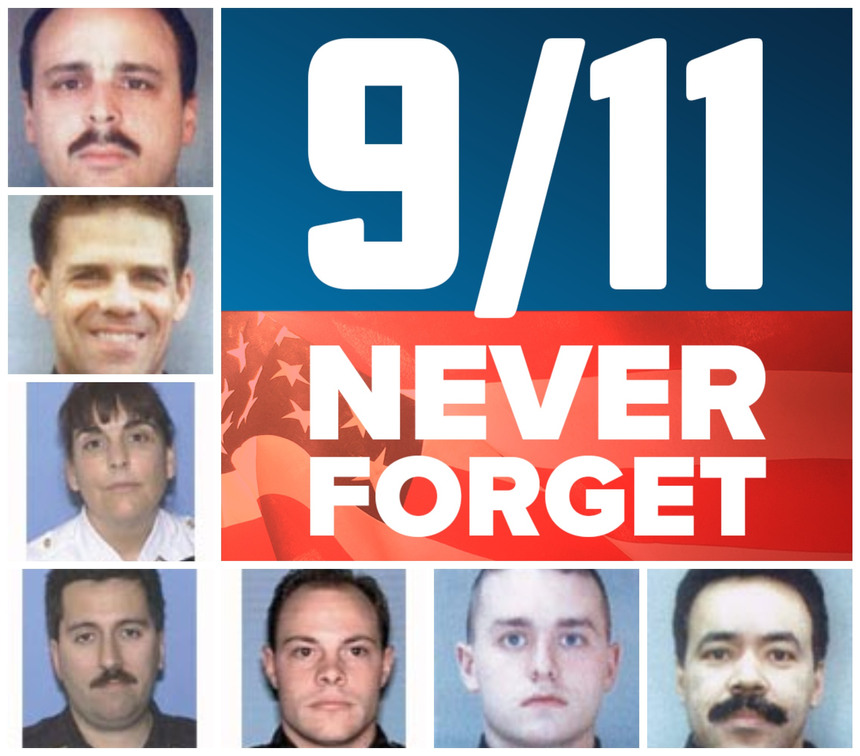 RELATED: Widow learns identity of woman her officer husband saved on 9/11