Are you using LinkedIn correctly? Here are 5 ways to maximize your presence on this social media platform
Officers can use the network to improve their professional development and search for career opportunities – both during their policing career and post-retirement
---
Have you joined the Police1 Group on LinkedIn? This page is a place for law enforcement professionals to connect and converse on news related to the community. We encourage you to comment, share information, provide feedback and engage in conversations that facilitate learning within the industry. Join the Police1 Group to get the full advantage of our community.
In today's social media savvy world, it's not unusual for law enforcement agencies to be on Facebook, Twitter and, yes, even TikTok. And each platform is used for different reasons. For example, departments around the country are utilizing YouTube to recruit future law enforcement officers and, most recently, a detective's Twitter timeline even helped catch a suspect in multi-city shootings of homeless men.
A survey by Urban Institute, a nonprofit research organization, found that 94% of law enforcement agencies are using Facebook, most notably for communicating and engaging with their communities. One of the less commonly used platforms, according to the survey, is LinkedIn.
But there are many reasons why police officers and agencies should have an active LinkedIn profile and presence on this professional platform. Not only can agencies leverage LinkedIn's extended network to solve police problems, but officers can use the network to join and participate in LinkedIn Groups, improve their professional development and search for career opportunities.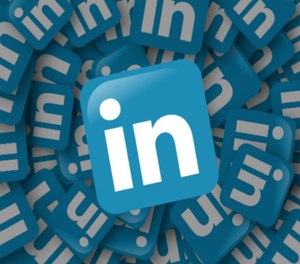 Mike Bires, who was with the Azusa (California) Police Department for 18 years as both an officer and social media manager for the agency, agrees that "LinkedIn is the ultimate tool for networking police officers." But, most officers, he said, "aren't getting it."
If you find yourself "not getting it," here are five things all officers should keep in mind when creating and using a LinkedIn profile.
1. First things first: Learn the platform
Social media platforms constantly change and LinkedIn is no different.
Thankfully, LinkedIn has something that Facebook, Twitter, Instagram and TikTok don't have – LinkedIn Learning, an online learning platform with video courses aimed at improving subscribers' professional development. If you're not sure where to start when it comes to learning the platform, as well as creating a profile, there are plenty of LinkedIn Learning videos to get you on the right track.
These videos cover everything from how to build a LinkedIn profile, expand your network and look for career opportunities, to joining groups and using the necessary tools needed to grow your career.
2. Make sure your LinkedIn profile is top-notch
In this LinkedIn blog, Jane Deehan, senior content marketing manager at LinkedIn, outlines 20 steps to a better LinkedIn profile, honing in on the importance of small details like choosing the right profile picture to big picture ideas on how to demonstrate your passion for what you do – policing in the 21st century. 
Building your professional profile correctly, Deehan says, should be your highest priority.
"I know there's more that I could be doing to build my own profile on LinkedIn – and I know that I'm not alone," she said. "We don't get around to it because we're busy."
But your LinkedIn profile page, she continues, is the "foundation for your personal branding."
"We regularly add features to increase [LinkedIn's] capabilities as a personal marketing platform," Deehan said. "If you haven't checked your profile page recently, you might find new ways to build your personal brand."
And that's what a LinkedIn profile essentially is – your personal brand. That might sound odd for police officers, but, similar to what a resume accomplishes, your LinkedIn account showcases what you have to offer and why it matters to your community.
3. Use your account to network and connect
Using your LinkedIn profile to network and connect begins with – you guessed it – a stellar profile. So, once you have those steps complete, you can focus your efforts on building a professional network.
After all, 80% of LinkedIn members agree that professional networking on the site continues to be important to their career success. To hit the ground running, here are a few tips from a Mind Tools blog, a career and management learning solutions website, which calls out ways to use your account for personal and professional gain, including:
The importance of contacting and connecting with LinkedIn users in the same professional arena.
Staying in touch with colleagues, both past and present, in order to give and receive recommendations and endorsements, which can help you and your skills stand out from the crowd.
Use LinkedIn Groups to discuss ideas and connect with other officers who share similar interests or are tackling the same types of issues your agency is facing.
4. And don't forget about potential career – and recruitment – opportunities
If you're in the market for a new job – whether you're a rookie officer or a seasoned vet – then LinkedIn is the place to be. It's a no-nonsense, professional space. Jeff Weiner, the previous CEO of LinkedIn, gave CBS News 11 tips to leverage your LinkedIn profile for securing your next job, including:
Keeping your profile up to date

Not leaving anything out about your current skills and objectives
Highlighting your recent experience to anyone who views your profile
And, don't forget about your connections. With the right connection or even participation in a LinkedIn Group, you may be able to land a job interview. This can open the door to a career opportunity that you otherwise may not have been able to secure elsewhere.
Moreover, law enforcement agencies continue to have difficulty recruiting and retaining qualified police applicants. And attracting qualified candidates takes time and resources – two things agencies may or may not have dedicated staff for. Cue: LinkedIn. Departments have the ability to post jobs, and many agencies go further than that – including important hiring and recruiting news on their LinkedIn pages, as well as updates on when testing processes are occurring.
5. Your network can continue to help you even after retirement
Law enforcement careers can sometimes be dictated by who you know versus what you've accomplished. After you retire, your LinkedIn network will continue to have an impact on your post-retirement career opportunities.
This network – or, simply put, the relationships you make, keep and grow throughout your policing career – can be the key to someone making a phone call on your behalf or an introduction to someone who may point you in the right direction for a post-policing career. This is why it's important to maintain your LinkedIn profile – even after retirement – in order to stay in touch with current and former colleagues who can help you spot opportunities in other industries that can benefit from your policing experience.
NEXT: How to match your agency's social media strategy with community needs