The Up-Beat: Top police heroes of February
Our monthly roundup of cops doing good across the nation
---
By Police1 Staff
From small gestures of kindness to incredible acts of heroism, police officers help their communities every day. Our monthly news roundup, The Up-Beat, aims to bring greater attention to these inspiring stories.
This month, we highlight a cop's act of kindness for a street vendor, deputies paying for a family's hotel room during the brutal winter storms in Texas, and more stories of cops lending a hand. Do you have an uplifting story to share? Email editor@police1.com.
1. HERO OF THE MONTH: Deputy Royce James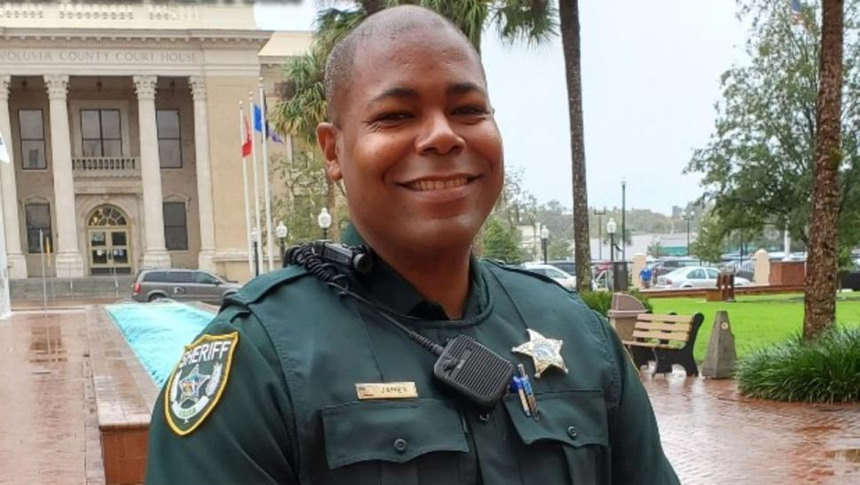 Deputy Royce James made headlines this month for his dedication in tracking down a young girl who had been lured to a motel room by a 22-year-old man. After the child was reported missing after school, James' detective work led him to discovering the girl had planned to meet up with a person she had met online. James went to multiple area motels in search of the child. When he found her unharmed, she ran into his arms and gave him a hug, according to the Daytona Beach News-Journal.   
Volusia County Sheriff Mike Chitwood said James "takes policing to a different level" and is glad the child was found safe.
Nice work, deputy.
2. Fla. cop buys all of street vendor's flowers after receiving complaint
When Officer James Wilson responded to a complaint about a woman selling flowers the day before Valentine's Day, he bought all of her inventory. FULL STORY
3. NM LEO helps recover stolen adaptive tricycle for girl with special needs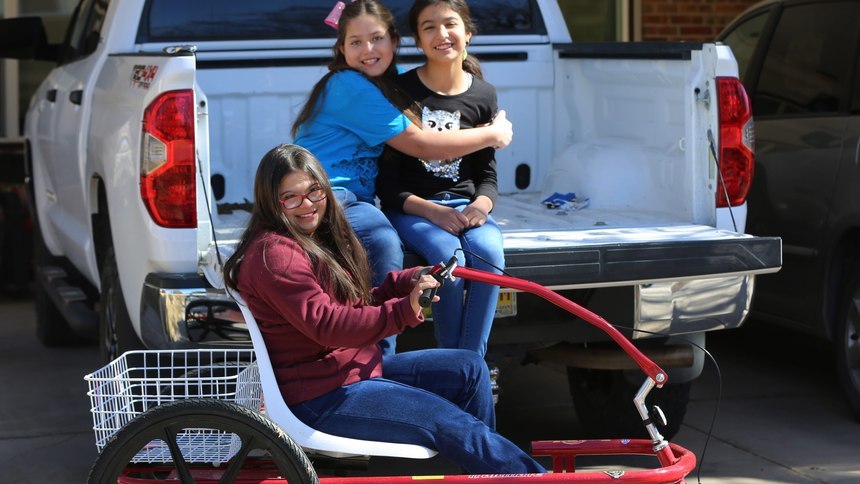 Sgt. Benjamin "Buckaroo" Azcarate went above and beyond for 14-year-old Grace after her trike disappeared. FULL STORY
4. Texas deputies pay for family's hotel room during severe weather
During the historic, destructive ice storm that hit the U.S. earlier this month, Texas was particularly hard-hit, leaving millions without power. Of the many small acts of kindness to help get citizens through the storm, police in Harris County covered the cost of a hotel room for a family in need. FULL STORY
5. Ohio cop helps tech-troubled elderly sign up for COVID vaccine
Officer Ron Craig stepped up after learning that some older residents couldn't schedule their shots because they didn't have a smart phone or computer. FULL STORY
Whether it's your own story, a colleague's, a neighboring PD's, or simply something you saw on the internet, submit your good police news to us HERE for a chance to be featured in The Up-Beat.
Want more hero stories? Check out our Police Heroes page and our roundup of police heroism in 2020.
NEXT: Racer by day, cop by night: An officer's journey from homelessness to pursuing her dreams