Calif. city to consider separating police from traffic stops
Experts say they believe it's the first proposal of its kind
---
By Suzie Ziegler
BERKELEY, Calif. — A city in California's Bay Area has introduced a proposal that would shift all traffic enforcement responsibilities from police to civilian city workers amid calls for sweeping police reforms. 
Experts say they believe the proposal received by Berkeley City Council Tuesday could be the first of its kind, according to the Associated Press.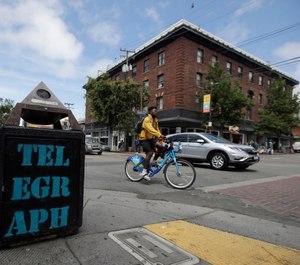 Berkeley city officials say the proposal could cut down on racial profiling and in turn reduce violent encounters with law enforcement.  
"It's been an incredible cry from the community to look at law enforcement, to look at the role of police in this country and in this city and calling on us, especially as a very progressive city, to lead the way and trying some new things, pushing the edge when we can," said Rigel Robinson, a Berkeley city council member who is pushing the proposal. 
If the proposal is approved Tuesday night, nothing would change immediately, but the process would begin. The city manager would be called on to start a "community engagement process" to work towards making a separate Berkeley transportation department to handle traffic and parking enforcement, according to the Associated Press. 
"If we're serious about transforming the country's relationship with police, we have to start by taking on the single most common interaction Americans have with law enforcement, and that's traffic stops," said Mayor Jesse Arreguin. 
The Berkeley Police Department refused to comment on the proposal, but police unions for Los Angeles, San Jose and San Francisco released a joint statement, obtained by the Associated Press, on the matter: 
"We do not believe that the public wants lax enforcement of those incidents by non-sworn individuals. Traffic stops are some of the most dangerous actions police officers take. What happens when the felon with an illegal gun gets pulled over by the parking police?" the statement read, "Nothing good, we're sure of that."