Financial wellness is key to officer well-being
As a leader, it is your responsibility to provide resources for your officers so they can develop a high-level financial wellness plan
---
By Lynzie Wolters and Crystal Kanada
What if financial security and confidence were something the members of your department didn't have to worry about? You might already know this, but right now only 43% of people would be able to pay for an emergency expense of $1,000* or more from their savings. That means, on average, 57% of your department would be unable to afford a financial emergency. 
How many people in your department are walking around scared about an impending financial cost they cannot afford? How do you think this impacts officer performance, burnout and decision-making?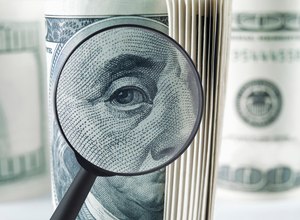 Be an advocate for financial wellness
For many people, discussions about finances are like discussions about politics – they make people feel uneasy. But just as law enforcement agencies have made officer mental well-being part of the conversation, financial well-being should be treated in the same way.
As a leader, it is your responsibility to get involved. Your department needs you to provide resources for officers so they can develop a high-level financial wellness plan that gives them the best chance at financial success. By doing this, you can expect to see a positive shift in every other area of officer wellness. Being clear on what a financial wellness strategy involves is the first step in moving toward an effective plan.
How to develop a financial wellness strategy
A financial wellness strategy is not people sharing random things they've done. It's not people repeating things they've heard someone else do. It's not relying solely on your pension and "saving what you can" to a Deferred Compensation plan. It's also not casually referring someone to someone else "who knows a guy."
While some may feel they're getting by with these haphazard approaches, they are ineffective and costly for the department and its members. Financial wellness is about having a detailed strategy you can execute with certainty.
A department-wide financial wellness strategy can be as simple as providing qualified professionals to each member. The key to success is finding the financial professional who is the right fit for your team. If you can do this, you'll find that increasing financial wellness will not cause additional stress within your role. Rather, it will feel easy to do and rewarding for both you and your officers. To streamline the financial professional selection process, we've outlined five questions to ask that person:
Do you have a strong understanding of the pension system and benefits?

This helps ensure that the benefits offered are both utilized and maximized by every individual. 
As pension rules may change over the years, knowing the differences between when an officer was hired and the current day is crucial in helping plan for the future.

Do you have an understanding of the law enforcement profession?

There are common missteps and pitfalls in planning with police advisors that they should be prepared to advise and guide each officer through. For example, do we need to plan for a gap in medical insurance if the department does not offer lifetime medical or what pension option might be best for your personal situation? This knowledge will help the officer feel more confident in the success of their plan and know that there are minimal if any, blind spots.

Do you take a holistic planning approach?

A financial professional should be knowledgeable in all areas of planning, investments and insurance. A holistic planner can evaluate an officer's current situation and understand how to optimize it for them.
Look for someone who includes the spouse and does family planning so that the entire financial picture is incorporated.

Are you committed to providing advice throughout an officer's career?

Try to avoid people who are just there to assist in transitioning money at the end of one's career.  This can cause costly mistakes if advisors are not knowledgeable about the penalties of managing a 457 plan.
Someone knowledgeable about the resources outside of their expertise to be able to advise on all areas of a plan.

Do you have a license and registration to provide financial advice?

Do not solely rely on the Deferred Compensation representative provided by the department to assist with the investment recommendations. Most of these representative enrollers are not financial advisors with the proper credentials to plan for the future of the officer.
By partnering with a knowledgeable financial professional, your officers can avoid missing out on retirement money that they may need outside of their pension. They can rely on guidance from an experienced professional rather than doing it themselves or getting feedback from colleagues, and then they will be better able to achieve the things they want most in life. Your officers can partner with a financial professional to help develop and implement the best financial wellness plan for them based on their goals, priorities, risk tolerance and family plans.
*Source: https://www.bankrate.com/banking/savings/emergency-savings-report/
If you're a first responder and need financial planning, retirement planning, life insurance, or other financial services, Capital Edge Financial is here to help. Visit capitaledgefinancial.net or send an email to info@capitaledgefinancial.net to schedule an introductory call.
NEXT: Budgeting for first responders: How to make a budget you will actually stick with
---
About the authors
Lynzie Wolters ChFC® RICP® & Crystal Kanada are Registered Representatives offering securities through NYLIFE Securities LLC, Member FINRA/SIPC, a Licensed Insurance Agency and a New York Life Company, (916) 781-7480, 2999 Douglas Blvd., Suite 350, Roseville, CA 95661. Lynzie Wolters is a Financial Adviser offering investment advisory services through Eagle Strategies LLC, a Registered Investment Adviser. Eagle Strategies LLC is a New York Life company. Lynzie Wolters & Crystal Kanada: CA Insurance License Number 0I20911 & 0H92673. Capital Edge Insurance and Financial Services, Inc., is independently owned and operated from Eagle Strategies LLC and its affiliates. Information provided by Capital Edge Insurance and Financial Services for Police1 is for educational purposes only.  Capital Edge Insurance and Financial Services as well as Eagle Strategies LLC and its affiliates do not provide tax, legal or accounting advice. Before taking any related planning actions, consult with your own professional counsel.