How an open mind can help officers prepare for, prevent and problem solve the active killers problem
If you are honest enough to admit you do not possess an open mind, then aggressively strive to develop one
---
The Nashville Police Department courageously and effectively demonstrated that law enforcement has developed viable tactics for quickly ending an in-progress mass killing event. However, we have yet to implement a comprehensive national strategy for preventing these events.
From firsthand experience and research, I have concluded there is one thing essential to prevent, prepare for and problem solve the active killer problem. That one thing needed for success? An open mind.
The power of an open mind in problem solving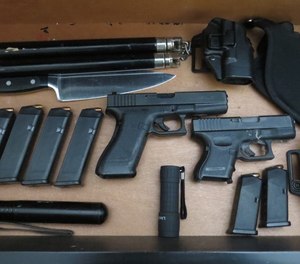 As it stands right now, it only takes two words to end any meaningful discussion on solutions to this problem: Gun control.
In our highly divided political environment there appears to be no reconciling the two sides on this issue.
The two sides refuse to even set aside this one divisive issue to look beyond it for solutions all can agree on. Closed-minded people exacerbate problems; they rarely solve them.
This example demonstrates how people, who are entrenched in a singular mindset on a singular aspect of any complex problem, will be of little assistance during any effort to develop strategies to solve a complex problem.
Solving complex problems takes a complex combination of actions to eventually lead to an elimination or even a reduction of the problem. Since the active mass killer problem has not yet been solved, it stands to reason that problem solvers must be able to entertain a new idea that might just work.
To be able to listen to, discuss politely, consider, give credence to and eventually try the new ideas of other problem solvers, this requires having an open mind.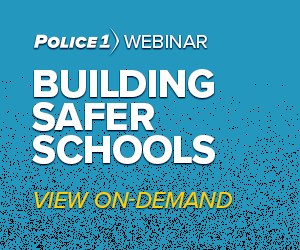 Community and family members need an open mind to prevent the event
As of 2021, there were about 331,000,000 people residing in the United States. Hidden among them are possibly a few hundred individuals who are fantasizing, planning or even actively preparing for a mass killing. It has been shown repeatedly in the past that if an alert family member, fellow student, teacher, therapist, friend or co-worker identifies indicators and reports the person to the proper authorities, who take effective action to protect the community, lives can be saved.
Friends, family members and case workers of these individuals can save lives if they see that an individual is exhibiting red flags. These red flags include, but are not limited to:
Possessing an unhealthy rage about being wronged by someone or something
Working on writings and drawings indicating lethal intent (The Manifesto)
Preparing plans for an event
Compiling lists of equipment, targets, victims and grievances
Making targeted threats
Sharing incriminating social media posts
Accumulating weapons or ammunition
Suddenly training in the use of weapons with an aggressiveness
Purchasing a carrier and/or bullet-resistant vests
Accumulating bomb-making materials
Casing potential targets
Storing up suspicious chemicals and/or powders
Issuing warnings to friends to stay away from a specific target on a specific day
Recruiting accomplices
Making cryptic or even direct threats of an event
Exhibiting signs of being dangerously mentally ill
A person witnessing some of these indicators can quite possibly save many innocent lives, as well as the suspect's life, by reporting what they have witnessed before the event occurs. However, to properly interpret what they have seen and take action requires a person to believe the unbelievable − that someone they know is capable of carrying out such a heinous crime.
Such a deduction can only be made with an open mind.
Police officers need an open mind, too
A police officer must possess an open mind to believe that one day they are destined to meet one of these killers. It is only by using that open mind that the officer will be able to pick the one person out among all the "aggrieved people" they deal with, who possesses the mindset as well as evidence of intent to kill. 
Police officers who contact such a person during a traffic stop, domestic incident, or any other circumstance can decide to use their open mind, as well as their investigative skills to conduct a thorough investigation. During their investigation – and after establishing legal grounds to conduct a search – they will conduct that search everywhere they are legally authorized to do so. In conducting that search diligently, when they uncover evidence of lethal intentions, lives will once again be saved – including the life of the would-be killer.
[READ: How students, parents, teachers and police prevented an active shooter attack]
An open mind will also enable an officer to believe they will encounter one of these killers in the future. This belief will inspire the desire to pursue training beyond the offerings of their department to achieve the highest level of proficiency in their protective and tactical skills. This will better ensure they will defeat the well-trained and determined in-progress active killer.
[READ: Outrage in Carthage: The day Ambien let a murderer live]
Conclusion
The one thing you need to develop, prepare yourself to thwart the active killer, stop the in-progress active killer and problem-solve the complex reoccurring problem of the active killer is an open mind.
If you are honest enough to admit you do not possess an open mind, then aggressively strive to develop one. Once you develop an open mind, it will serve you well both on and off duty.
Sounds easy, except for one thing: an open mind is the one thing that is in short supply these days. Open your mind and prepare!
NEXT: Reducing variability in active shooter incidents: 4 ways to ensure effective response