Fla. police impersonator pulls over detectives
69-year-old John Arthur Benedict was driving a white Crown Victoria with strobe lights and police markings when he flashed his lights at two deputies
---
By Police1 Staff
LEE COUNTY, Fla. — A Florida man faces charges after pulling over deputies in an unmarked police vehicle Saturday.
According to NBC 2, 69-year-old John Arthur Benedict was driving a white Crown Victoria with strobe lights and police markings when he flashed his lights at two deputies in an undercover police SUV.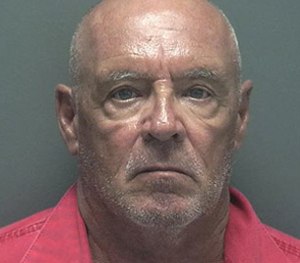 As the deputies pulled over, Benedict drove past them, spurring the officers to follow the suspect.
Benedict was confronted after he pulled into a parking lot and was taken into custody after questioning.
The man, who told NBC 2 the incident was merely a "senior moment," has reportedly been arrested for impersonating an officer before.