'Wanted felon' includes front of house in Instagram gun ad leading police to his doorstep
The suspect was initially wanted on robbery and burglary charges, but now faces a weapon charge
---
By Mark Price
The Charlotte Observer       
IMMOKALEE, Fla. — A "wanted felon" unintentionally led Florida deputies right to his doorstep when he included the front of his house in Instagram posts created to sell guns, the Collier County Sheriff's Office says.
The 19-year-old suspect was initially wanted on robbery and burglary charges, but now faces a weapon charge, the sheriff's office said in a news release.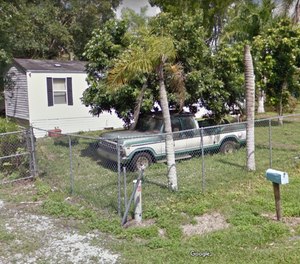 He was arrested at around 9 p.m. on Tuesday, Dec. 20, at a home in Immokalee, about 160 miles southeast of Tampa.
"A Collier County Sheriff's Office investigation revealed (he) was selling firearms on Instagram. (He) posted photos and videos of himself holding firearms he was advertising," the sheriff's office said.
"Some of the pictures were taken outside his residence."
At least one gun advertised for sale was stolen, officials said.
Detectives also found a loaded gun in the suspect's home, which is against the law for convicted felons, officials said.
His charges include: robbery without a firearm or weapon; burglary of an unoccupied conveyance, and possession of firearm ammo or a concealed weapon by a convicted felon, jail records show.
It's the second time this year the suspect has been arrested in Collier County, records show.
©2022 The Charlotte Observer.
Visit charlotteobserver.com.
Distributed by Tribune Content Agency, LLC.
McClatchy-Tribune News Service