On-demand webinar: De-escalation: How research is informing training and tactics
Gain a comprehensive overview of the current state of research on de-escalation tactics and techniques, and how this research informs training in law enforcement
---
Sponsored by: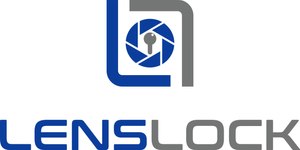 Keeping communities safe and enhancing officer skills and safety is of paramount importance for law enforcement, thus there is an ever-growing emphasis on the continued need to leverage de-escalation tactics. Understanding how recent research in this domain is informing and transforming police training methodologies is critical.
While the adoption of de-escalation training is frequently advocated, its effect on police officers and their engagement with the community has not been thoroughly examined. Due to this, the influence of de-escalation training on the incidence and intensity of officers' use of force, along with the ensuing injuries to both citizens and officers, remains unclear. Against this backdrop, the Louisville (Kentucky) Metro Police Department (LMPD) took the initiative to both offer and partake in the evaluation of a de-escalation training program. Specifically, LMPD rolled out the Police Executive Research Forum's (PERF) Integrating Communications, Assessment, and Tactics (ICAT) training program, aimed at equipping officers with de-escalation techniques and critical thinking abilities for handling potentially turbulent interactions between the police and citizens.
In this engaging panel discussion, moderated by NIJ Director Nancy La Vigne, Ph.D., LMPD Deputy Chief Paul Humphrey and Sergeant Justin Witt are joined by Robin Engel, Ph.D., whose team led the research, to discuss the implementation and impact of ICAT training on LMPD officers.
After viewing this webinar, participants will be able to: 
Recognize the challenges and complexities in translating these principles into practical field tactics and techniques.
Gain a comprehensive overview of the current state of research on de-escalation tactics and techniques, and how this research informs training in law enforcement.
Identify the gaps between theoretical knowledge and practical application in the field and explore potential strategies for bridging these gaps.
Develop a deeper understanding of how to incorporate the knowledge gained from research into practical training programs to enhance the efficacy of de-escalation techniques in real-world situations.
WHAT ATTENDEES LIKED FROM THIS PRESENTATION: 
"The presenters were very knowledgeable and organized in their thoughts and presentation. The LE presenters, Paul and Justin, provided great practical concepts about  research and implementation concerns within a PD."

"Well-organized and information was geared to the profession." 

"The content from presenters was well explained and applicable to agencies nationwide." 

"Refreshing opinions and ideas."
Resources shared by the panelists during the webinar:
MEET THE PANELISTS: 

Nancy La Vigne, Ph.D., was appointed by President Biden as Director of the National Institute of Justice (NIJ), the research and technology arm of the U.S. Department of Justice, on March 28, 2022.  A nationally recognized criminal justice policy expert, Dr. La Vigne's research expertise ranges from policing and corrections reform to reentry from prison, criminal justice technologies and evidence-based criminal justice practices. Prior to joining NIJ, she served as executive director of the Council on Criminal Justice's Task Force on Policing. Before that, La Vigne served as vice president at the Urban Institute (Urban), a nonprofit social policy research organization based in Washington, D.C., where over the course of a decade, she directed Urban's Justice Policy Center. Her tenure at Urban included serving as executive director of the congressionally mandated bipartisan Charles Colson Task Force on Federal Corrections Reform.
Robin S. Engel, Ph.D., serves as Senior Vice President at the National Policing Institute, following over 25 years in academic positions within higher education institutions. As an award-winning researcher, she has partnered with dozens of police agencies in the US and internationally, served as Principal Investigator for over a hundred research studies and projects, and ranked among the top academics nationally in criminal justice/criminology. From 2015-2019, she served as Vice President for Safety and Reform at the University of Cincinnati, where her executive duties included oversight of daily operations and successful implementation of comprehensive police reforms in the aftermath of a fatal police shooting of an unarmed motorist. As a top scholar and trusted leading authority in police science, Dr. Engel oversees the Institute's vast scientific investments designed to translate and integrate research into practice.
Louisville Deputy Chief Paul L. Humphrey began his career with the Louisville Metro Police Department in 2006. He spent time in patrol and Professional Standards. He spent nine years on the SWAT team and commanded the Training Division. In 2021 Paul became the Assistant Chief of the Administrative Bureau. He created the Accountability and Improvement Bureau to oversee police reform within LMPD. He is currently the Deputy Chief of Police. He is a state-certified instructor and teaches for the National Tactical Officers Association.
Sergeant Justin Witt is a veteran of the Louisville Metro Police Department. Currently, Sgt. Witt is assigned to the Training Unit where he is the Director of Strategic Planning and Initiatives. Sgt. Witt has prior experience as a patrol sergeant, an instructor in the Advanced Training Section of the Louisville Metro Police Department and as a plainclothes narcotics detective as well as, being on a gang task force in Louisville. He has also led the department's PTO Program. Sergeant Witt has been involved with the writing of de-escalation policies for law enforcement agencies in partnership with other members of the law enforcement community and IACP.