5 keys to becoming a highly successful narcotics officer
If you want to become one of the best dope cops in your agency, listen up
---
At some point in your career, you choose a path toward a particular specialty in police work. This path leads you to a type of policing that you enjoy and can hopefully get a special assignment that gives you enhanced satisfaction in your career. 
For me, I chose the path of a narcotics officer — a dope cop. I love being a dope cop. Drugs can be traced back to most calls that we deal with as an officer or deputy. That auto burglary call you just took probably wasn't committed by a guy making a living off of stealing car stereos, after all. 
So how do you become the best narcotics officer in the department? I suggest that you follow these five steps: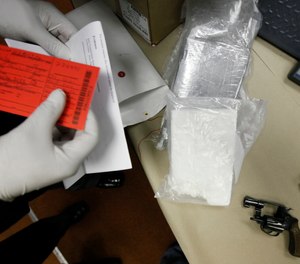 1. Get Training
If your department doesn't send you to training, you should send yourself. You can start by contacting your state's narcotics officers association. As an example, the California Narcotics Officers Association puts on training every week somewhere in the state. From drug influence to drug lab training, it is some of the best drug training you can get anywhere in the country, and a single day's training costs just $35-$45. 
Currently, 40 of the 50 states have a narcotics officers association. You can find out if your state has a narcotics officers association by contacting the National Narcotics Officers Association. 
I started by sending myself to every drug class I could go to by paying my own way and then taking a vacation to attend the class. You would be amazed at how much better of a cop you become with a little extra training. 
2. Get to Know the Detectives Working the Drug Unit
Ask them for the drug tips they received, but don't have time to follow up on. My unit gets fresh intel every day, but there is no way we can keep up with the flow of information coming in. To keep things from falling through the cracks, we give intel we don't have time to follow up on to the hard chargers in our agency.
As time goes on and you prove yourself, they will start calling on you to assist in surveillance, search warrant service and wall stops. With more exposure to high-level cases, your knowledge base will expand. You'll also get to know more of the people involved in the dope business in your jurisdiction. This familiarity leads to great cases you develop on your own. 
3. Get to Know Your DA
As your criminal cases go to court, talk to the DA handling your cases about what you can do to improve your work before it heads to court. They'll appreciate your tenacity and give you clues that you need to make a strong case. At the same time, you'll learn what the DA likes when they put your case in front of a jury. 
4. Talk to Every User You Encounter
I used to carry a carton of cigarettes in my car and give drug addicts a pack of smokes to talk to me. You'd be amazed at what they will tell you. From how they hide their dope from the cops, to how they smuggle drugs and distribute them in jails, some will give you more information than you could ever hope for. They can tell you what it's like to be high on certain drugs, how they become addicted, and what they are willing to do to get their next fix. 
Whenever a new drug fad comes out, I reach out to those that talk to me regularly and they fill me in on everything that I need to know about that drug. Every time you arrest someone for drugs, talk to them about anything drug-related. After 26 years, I still ask the same basic questions about their drug use. I still learn something new every time. 
5. Learn How to Work Informants
Read your department's policy on informant use. Know it front to back and follow it. Then talk to your department narcs and get their feedback on how to work informants on the street. 
Once you have a solid foundation to work on, start using information garnered on the street for your next bust. But beware! Follow your department's policy verbatim. A lot of trouble can be had if you don't follow the rules. 
The Greatest Reward
Working drug cases has been some of the most rewarding work I have ever done. It has also made me a better cop in other areas, such as criminal investigation and interview and interrogation. Invest the time, invest in relationships on the street and in the department, and invest in your training — before you know it, you'll be one of the best dope cops in your agency. 
This article, originally published May 2015, has been updated.
Next: 5 tips for safe, legal and effective drug interdiction