A day in the life of a community action team officer
Master Deputy Addy Perez is a five-year veteran of the Richland County Sheriff's Department in South Carolina
---
What's it like serving as a Community Action Team deputy with the near 900-employee Richland County Sheriff's Department (RCSD) in central South Carolina? This was the question among several posed to Master Deputy Addy Perez, a five-year veteran of the agency.
Perez wears many hats: First and foremost, she's a wife and mother, with a two-year-old son, Lucien. She's a formerly deployed veteran of the U.S. Army and a drill sergeant. Equally important to Perez is her service as an RCSD deputy, serving both on the department's Community Action Team and the Special Response (SWAT) Team.
I sat down with Perez, one of the stars of A&E's former hit television series LIVE PD, to better understand what she experiences in a typical day.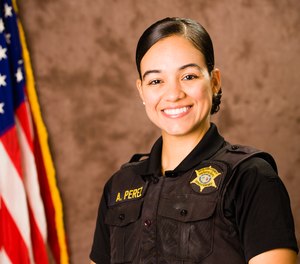 W. Thomas Smith Jr: How long have you been at RCSD?
Master Deputy Addy Perez: A little over five years. I started in December 2016.
Smith: What is your current job title?
Perez: I am a master deputy serving on the Community Action Team.
Smith: What is a "typical" shift like? And please tell us what is not typical.
Perez: A typical shift might include anything and everything the community needs.
We work different hours depending upon the needs of the community, but typically – if there is a typical day – it's daytime hours Monday through Friday, but again that often changes.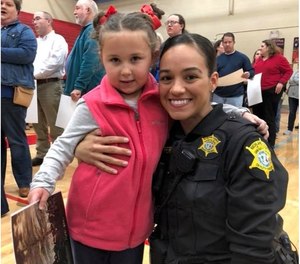 Members of the Community Action Team (or CAT team) are assigned a specific geographic region throughout Richland County with duties to meet with the various communities and citizens living and working within the region. We might meet with community leaders to discuss criminal activity and safety, or we might be there in support of community events.
As a deputy on the CAT team, I can focus more on patrolling neighborhoods, addressing any concerns and discussing solutions to improve the community I am serving and reaching out to. We also attend school events and participate in parades, that kind of thing.
We are capable of quickly switching gears and assisting other RCSD units and teams, and sometimes other agencies that need our assistance.
We do everything from installing car seats for families with small children to delivering special meals to conducting active shooter/personal safety classes. Whatever it takes and whatever is needed. We are a direct link between our communities and the department. 
Smith: You were a regularly featured deputy on LIVE PD when it was airing. Thoughts about that?
Perez: Yes, I miss the transparency and the opportunity to educate the public about who we are, what we do and how we do what we do.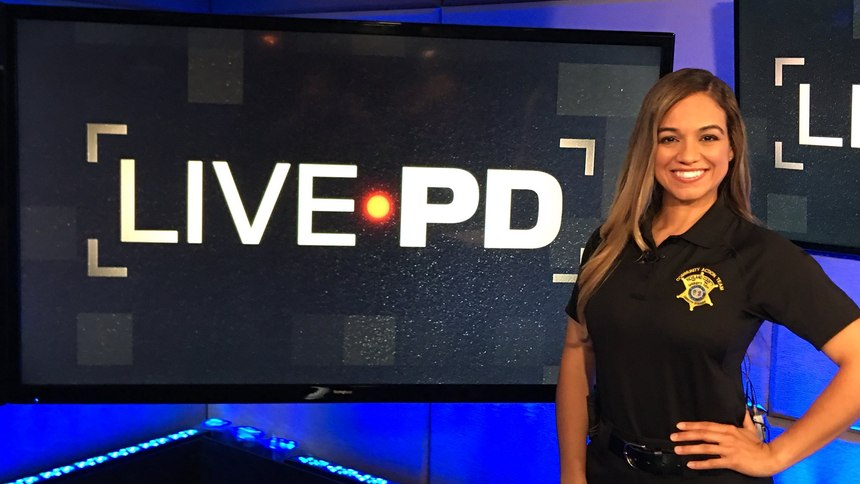 Smith: What training have you received?
Perez: Well, first, I am a U.S. Army veteran of 12 years. Before joining RCSD, my last duty assignment was as a drill sergeant leader (instructor) at the U.S. Army Drill Sergeant Academy at Fort Jackson, South Carolina. I also deployed while in the Army, a year in Afghanistan serving at Camp Leatherneck (a U.S. Marine base in Helmand Province) and Forward Operating Base Sharana (in Paktika Province). I was there in 2010. So my military training and experience assisted in terms of my transition into law enforcement.
Here at RCSD, we constantly train with our training department. Entry-level training was excellent, and my training since has also been very good. We spend a lot of time training at the range, also in tactics and de-escalation classes. I am also currently part of our Special Response Team (SRT), serving on the mobility support team, and we are always training and preparing our team for the next mission. I plan to serve on one of the entry teams.
Editorial note: The SRT is composed of entry teams (tactical operators who are trained and equipped to breach entryways and enter and clear rooms), mobility support personnel (operators capable of bringing up gear and quickly setting security around the incident perimeter), and the Crisis Management Team.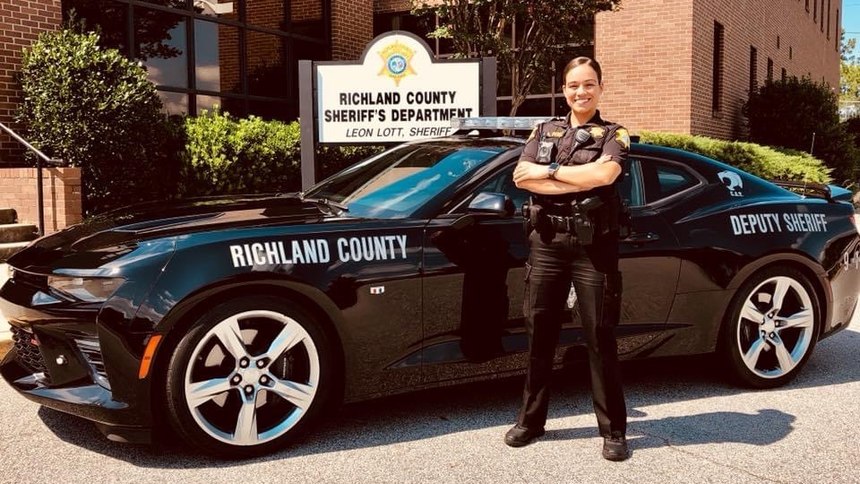 Smith: What do you like best about your role as a CAT team deputy?   
Perez: The fact that my team and I have the ability and the time to reach out to the community and have a conversation and gain friendships with the citizens of Richland County: Also the opportunity to gain the trust of the people in order to foster better working relationships, the ability to educate people and to simply enjoy family events with those we're sworn to protect.  
Smith: How might other deputies better prepare themselves for such a role?
Perez: First, you must care about others. Second, be transparent and be human. Third, be accessible. If you can reach out to the community, do it. Communication and getting involved in the community go a long way in policing. Simply smile, wave, say "Hi," "Good morning" and "How can we help you?" We are here as trusted public servants to the community. When they need help, that is what we are here to do, help the best way we can. And the community needs to know that.
Smith: What's next for you in your law enforcement career?
Perez: I hope to one day move up the ranks within the Community Action Team or progress up the ranks when I earn the time and experience to be placed in any position. Long term, I want to remain with RCSD and serve wherever Sheriff [Leon] Lott and the department need me.
Smith: Why RCSD?
Perez: Because here at RCSD we have very high standards, and community policing comes first. Community is everything to us. It's a key component part of our culture.
Smith: Any hobbies?
Perez: I love motorcycle riding and ice skating, but these days my off-the-clock time is limited to being a mom.