Point Blank Enterprises exhibits ballistic armor system, body cam at IACP 2015
The new Alpha Elite Black ballistic package is a lightweight Level IIIA body armor
---
By Police1 Staff
Point Blank Enterprises exhibited its latest ballistic system and body camera at IACP 2015.
The new Alpha Elite Black ballistic package is a lightweight Level IIIA body armor that's part of the company's Alpha Elite Series. The Alpha Elite Series is designed for a tailored fit with minimum visibility. A Self-Suspending Ballistic System (SSBS) keeps the ballistic panels from sagging and bunching in bottom of the carrier and suspension is accessed through a peel back shoulder.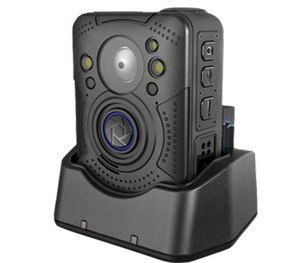 The .79 pound per square foot Alpha Elite Black system incorporates polymer science to create a strong, lightweight polyethylene polymer fiber, according to a press release. Fibers are laid in right angles to one another to form sheets. The design is intended to allow for flexibility in the user's movements. Male and female versions are available.
The high-definition IRIS (Intelligent Retrievable Incident System) CAM offers 1296p video recording with a 140 degree field of vision. It allows for 60 frames per second recording in order to capture fast-moving incidents. The IRIS CAM can be worn on the shoulder loop or shirt pocket. 
It is equipped with a front mounted button for one-touch recording. Clips of high importance can be flagged for attention so they will not be deleted. The system also allows up to 30 seconds of post/pre recording.
A belt clip accessory allows for adjustment of the camera angle and to stop or start recording without removing the device. The body cam comes equipped with a replaceable lithium polymer battery.
For more information, visit www.pointblankenterprises.com