LA city council votes to create unarmed crisis response team
The city will now begin the process of creating a team to handle nonviolent calls currently handled by police
---
By Suzie Ziegler 
LOS ANGELES — In a unanimous vote Wednesday, the Los Angeles City Council decided to make policy changes to the police department's response to nonviolent calls for service. This includes creating an unarmed crisis response team for nonviolent calls, according to FOX 11. 
The city will now seek a partnership with a nonprofit organization to help implement the pilot program. The city will also look for recommendations from relevant departments to create the new set of employees responsible for the nonviolent calls currently handled by police, reported FOX 11.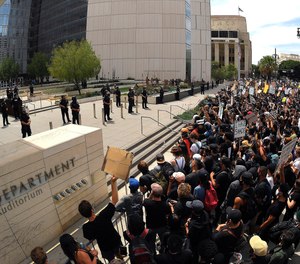 "Today marks a seminal moment in our City's history in our efforts to reimagine public safety," said Council President Nury Martinez in a press release. "Through this unarmed response pilot for non-violent calls, we will help Angelenos get the mental health and other support services they need from trained professionals. We will also free up police officers to do the work they are trained to do. Ultimately, this will also allow us to provide our Black and Brown communities with the resources they deserve." 
The council modeled some of its recommended changes after an existing program in Oregon, according to FOX 11. That program requires contracted service providers and specialists to respond to non-violent calls who can be selectively dispatched by 911 operators. 
A press release recommends the unarmed team be dispatched to calls including mental health, substance abuse, suicide threats, behavioral distress, conflict resolution and welfare checks.
NEXT: Lessons learned from implementing a co-response police-mental health team