A letter to the American public: Thank an officer on National Law Enforcement Appreciation Day
This is a day to show the men and women in blue how much we value them, their service and protection of our communities
---
This article was written in collaboration with Sara Slone, the director of public relations for C.O.P.S. We encourage everyone to "Take the LEAD" and show their support for law enforcement on January 9.
While the public should recognize the bravery, courage, honor and integrity shown by our nation's law enforcement officers every day, there is one day each year set aside to show how much we value their service and protection of our communities.
Every January 9, the Concerns of Police Survivors (C.O.P.S.) encourages everyone to show support for the more than 900,000 law enforcement officers in America. National Law Enforcement Appreciation Day (L.E.A.D.) is a way to show the men and women in blue how much we value them.
There are a number of ways to show support on January 9. Here are some ideas:
Attend a planned event. 
Change your social media profile picture.
Shine a blue light from your home.
Post a story about a positive law enforcement experience on social media.
Send a card of support to your local agency.
During times of heightened awareness and evolving roles we want police officers to undertake, participating in National L.E.A.D. is a simple, yet meaningful way to show support. Mayors, city managers, departments (e.g. fire, public works) and other city personnel can also show appreciation through social posts, a luncheon and/or simply stopping by the department to say "thank you" to their police counterparts.
L.E.A.D. is one designated day out of the year that encourages displays of support for all law enforcement officers. It's a way to simply say "thank you" to officers who sacrifice so much and get very little appreciation for the rest of the year. Even though L.E.A.D. occurs one day per calendar year, C.O.P.S. encourages everyone to show officers support 365 days a year.
History of National L.E.A.D.
In 2014, law enforcement in America was changed forever after an officer-involved shooting in Ferguson, Missouri. The violence and negativity aimed at law enforcement following that incident sparked C.O.P.S. to implement the first L.E.A.D. January 9 was chosen as a day to encourage citizens to do something special for their community's peacekeepers and take the time to show their appreciation.
Communities all across America showed their support by taking treats to local departments, lighting up neighborhoods with blue lights, local elementary schools made cards and communities held ceremonies to simply say "thank you" during this difficult time.
To find out what is going on in your area, follow the National C.O.P.S. Facebook page or visit their website.
If nothing else, thank an officer for his or her service. It will make a difference.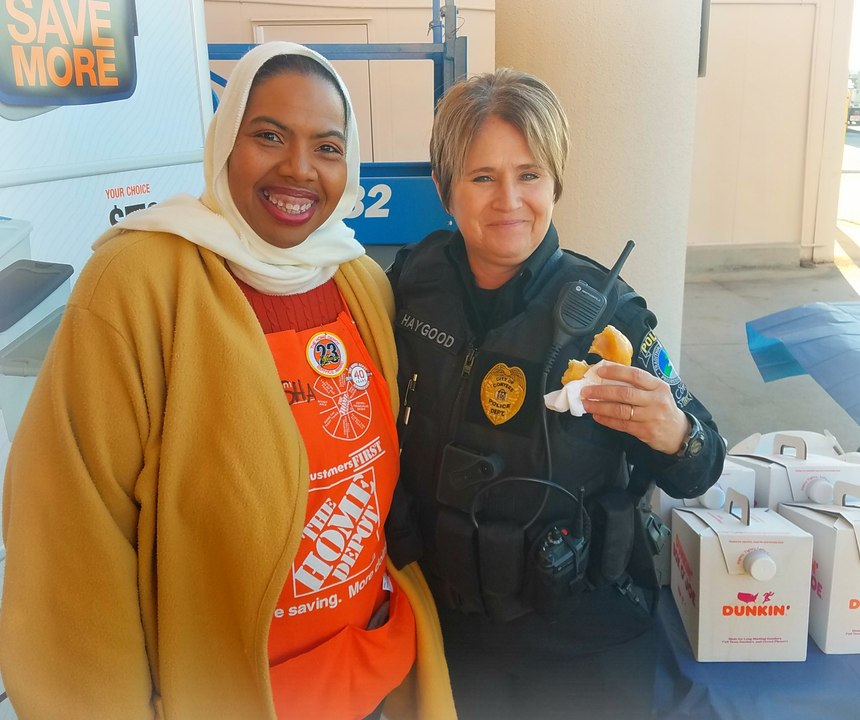 NEXT: A letter to the American public: Why my family waves at cops
This article, originally published 1/5/2017, has been updated with current information.