Q&A: Denver PD's three-tiered approach to addressing mental health issues
The department's strategic plan, which was launched in 2019, aims to reduce social harms, including mental health issues, substance abuse and fear of crime
---
This article is reprinted with permission from PERF's Daily Critical Issues Report 
By Police Executive Research Forum
Chief Paul Pazen spoke with PERF Executive Director Chuck Wexler about Denver's three-tiered approach to addressing mental health issues.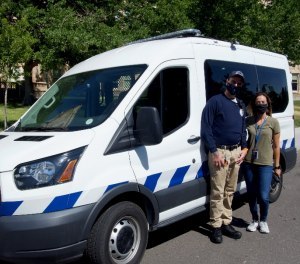 First, every Denver police officer is certified in Crisis Intervention Team response.
Second, Denver has a strong "co-responder" program, in which certified mental health professionals ride with police officers and provide a joint response to mental health calls.
Third, a new Support Team Assisted Response (STAR) program sends a mobile crisis response team, rather than police officers, to low-level mental health calls for service when there is no weapon present or indication that violence may occur.
Chuck Wexler: Tell me about Denver's response to mental health issues.
Chief Pazen: Ultimately, we are taking a public health view on public safety. The goal of our strategic plan, which was launched in 2019, is to reduce social harms, including mental health issues, substance abuse, and fear of crime. For individuals who are challenged by chronic or acute mental health issues, the police department often is not the best equipped to deal with those issues, as much as we try.
We are strong believers in Crisis Intervention Team training, and every sworn member of our department is CIT certified, including me. That will continue, and that's just one part of our layered approach.
The second part is a robust co-responder program. Our co-responders are certified mental health professionals. For the vast majority of our co-responders, they ride with a police officer as the second person in the car. I do have some embedded in specific teams that do a lot of outreach, such as our citywide outreach team. We also have a co-responder assigned to our city jail for intake, but the vast majority are partnered with officers.
We started in 2016 with four co-responders. We're now up to 25 co-responders, with plans to expand on top of that. We want a co-responder available 7 days a week, 24 hours a day in every one of Denver's 78 neighborhoods. We currently have clinicians available throughout all six districts and all our neighborhoods, but we need additional clinicians to get us overnight coverage from 3 a.m. to 6 a.m.
Wexler: How is the decision made to send a co-responder unit?
Chief Pazen: If it's a suicidal call or any call where an individual is in crisis and is violent or has a weapon, that would be a police department and co-responder response.
What's new in Denver is our STAR program, which stands for Support Team Assisted Response. This is where you have no police officer responding. They're used for low-level mental health calls for service where there's not a weapon or any indication that violence may occur.
This is why it's important to have a layered response. We have CIT in case co-responders or STAR is not available. We have co-responders for violent or weapons offenses, because they have the coverage of having a police officer there. And then STAR is for low-level mental health or crisis calls where the individual is not armed or displaying violent behavior.
Wexler: Dispatch has an important role in identifying the type of call, correct?
Chief Pazen: Right. We identified dispatch as the hub for intaking and triaging these types of calls. We've provided additional training to make sure they're asking the right questions. Decision trees have been built out, so they can delineate between STAR calls and co-responder calls.
We did a lot of this work when we started the co-responder program, so we were well-positioned when we implemented the STAR program for an alternative response. So far, dispatching the STAR van to low-level calls has worked out well, and it keeps the police available for crime issues, such as violent crime, property crime and traffic safety.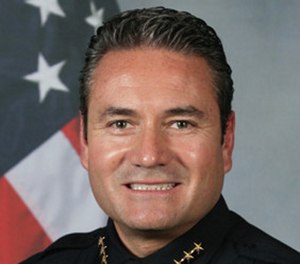 Wexler: And the STAR program will only operate from 10 a.m. to 6 p.m.?
Chief Pazen: The STAR van currently operates from 10 a.m. to 6 p.m., Monday through Friday in the downtown core. It covers all of one police district and a precinct or two in a couple of others.
We utilize data to identify when and where the most impact will be, meaning where individuals in crisis typically are found in our city. So, selecting that area and that time of day wasn't an accident. Surprisingly, Monday through Friday, 10 a.m to 6 p.m., is where you have the greatest impact.
We have proven that this model works. The mayor has committed $1.4 million for expansion, there is a $1.4 million match from a ballot initiative, and we're extending this $200,000 pilot, for a total of $3 million towards this alternative response model. That should get us coverage 7 days a week, 24 hours a day.
Wexler: Is this sustainable? Might the police department need fewer resources if many of these calls are being handled by alternative responders?
Chief Pazen: It is sustainable. You have to follow what the data says. I've had some folks say that STAR could handle 20% of the police calls for service. That's not accurate. It's somewhere between 2.4% and 2.8% of our calls for service.
That's a good thing in many ways. The reason we're so focused on this STAR van and a layered response is to get better outcomes. Having a licensed mental health professional interacting with somebody in crisis is typically a better approach than a police officer with 40 hours of CIT training. And being able to free up officers to focus on crime issues is definitely helping us.
Some people immediately draw a line to "defund the police." What I say is that it's not alternative response or policing, it's alternative response and policing. Many departments across the country are seeing a dramatic increase in violent crime, and as we get into a post-pandemic world, we're going to see increases in traffic safety challenges as well. I have more than enough work with violent crime, property crime and traffic safety. So, if we can have somebody else who gets better outcomes address these low-level mental health calls for service, that's great. In the six-month pilot period, it was 748 calls that a Denver police officer didn't have to respond to. And, knowing some of the stories behind these situations, the individual in crisis got better outcomes.
Wexler: How did you determine the percentage of calls that could be handled by a STAR van?
Chief Pazen: We handle about 622,000 calls for service annually. During the six-month pilot, we measured the number of calls citywide where a STAR van would have responded, including in the areas of the city where we weren't piloting the STAR program. That's how we determined it's likely between 2.4% and 2.8% of our calls for service. Knowing that lets us plan out how many STAR teams we need moving forward.
One thing that gets missed in conversations about a layered response is the case management program, which happens after co-responders or the STAR van address an individual in crisis. We have a case manager in all six districts and one in our former gang unit, which is now called the Special Operations Response Team (SORT) and does a lot of youth outreach.
It's wonderful that a CIT-trained officer, co-responder or a STAR van can help somebody in crisis, but that's just that day and that call. I believe the magic is in how you help that individual post-response, to make sure they're getting the help they need long-term. That's where the case managers come in and help identify the root cause or underlying issues that created the crisis for the individual in the first place. Then, they work with nonprofits, faith groups and city agencies to meet those needs. That way you're solving long-term issues, rather than just handling the same call with the same individual day after day.
Wexler: Are STAR and the case workers separate programs? How is this funded?
Chief Pazen: They are separate programs. STAR started on June 1, 2020, after a couple years of navigating the system, identifying the funds, looking at other approaches across the country and working with the community to create a model for Denver. The case manager program launched on June 30, 2020.
Some of the funding comes from the Caring for Denver ballot initiative. I would encourage law enforcement leaders to look for those alternative ways of funding responses to mental health issues and substance abuse. Some of our case managers are funded through Caring for Denver and some are funded through state grants. We really looked to leverage funds without impacting our general funds.
Wexler: Is there anything else you'd like to share?
Chief Pazen: We are fortunate to be able to have access to different funding sources. But, I think agencies that might not have the same luxury could look to partner and figure out ways they could create a STAR van for the times and places when it's most necessary. And, they could figure out ways to share a resource between a couple areas to free up law enforcement.
Our entire one-year pilot is $200,000, which is pretty reasonable in the grand scheme of things. There are different ways to get alternative responses without directly cutting from a law enforcement budget.
NEXT: Why police officers need to work with mental health practitioners