Border Patrol agent killed in crash, second injured
Agent Alexander Giannini died and a second agent was injured in a rollover accident Wednesday
Duty Death: Alexander Giannini - [Benson, Arizona]
End of Service: 05/28/2014
---
By Police1 Staff
BENSON, Ariz. — A Border Patrol agent died in a rollover accident Wednesday. 
KGUN 9 reports that Agent Alexander Giannini, a five-year veteran, was traveling with another agent Wednesday in a vehicle when the rollover occurred.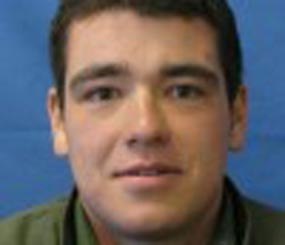 Both agents were transported to a hospital. Agent Giannini succumbed to his injuries during transport, according to the report.
The current condition and identity of the second agent has not been released.