Fla. deputy killed in crash 1 shift from retirement
Master Cpl. Brian LaVigne was intentionally hit by a fleeing suspect, the sheriff's office said
Duty Death: Brian LaVigne - [Hillsborough County, Florida]
End of Service: 01/11/2021
---
By Suzie Ziegler 
BRANDON, Fla. — A Hillsborough County deputy was killed Monday after a suspect intentionally rammed into his patrol vehicle, officials said. 
The sheriff's office identified the deceased as Master Cpl. Brian LaVigne, 54.
According to WFTS, LaVigne was responding to assist fellow deputies with a call at an apartment block. The suspect, 28-year-old Travis Garrett, had punched a deputy in the head, resisted a TASER and then fled in his car, leading deputies on pursuit.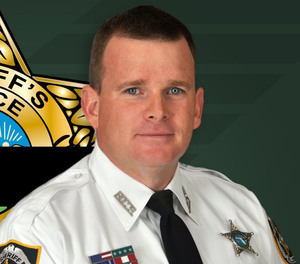 The sheriff's office said Garrett was driving at high speed when he purposefully rammed into the driver's side of LaVigne's car, according to WFTS. Sheriff Chad Chronister said there were no skid marks at the scene that would indicate the suspect had been trying to stop. 
The crash trapped LaVigne in his car, leaving him unresponsive as deputies tried to rescue him. 
"The deputies couldn't get to him to perform life-saving measures. They did everything they could from breaking windows and trying to crawl in through the back window, but the corporal was trapped," said Chronister told WFTS. 
Fire rescue crews eventually freed LaVigne and took him to a hospital where he died of his injuries. 
A 30-year veteran of the agency, LaVigne was days away from retirement with just one more shift left.  
LaVigne is survived by his wife and two daughters, one of whom is also a Hillsborough County deputy, according to WFTS. 
"Cpl. LaVigne was a great family man, someone who served this community – mentoring the young troops. He had a passion for service," Chronister said. 
Garrett has been charged with first-degree murder; DUI manslaughter; vehicular homicide; two counts of battery on a law enforcement officer, for fighting with the deputies who responded to his apartment; two counts of resisting arrest with violence; felony criminal mischief; and aggravated fleeing to elude, according to the Tampa Bay Times. The incident remains under investigation.