5 reasons why traffic signal preemption is essential for police
It is not just about protecting the officer and decreasing response times; it's about protecting the community as well
---
By Ryan Simpson
In the growing Dallas suburb of Grand Prairie, our police department has been using emergency vehicle preemption (EVP) technology for decades. The solution we use allows our vehicles to request that traffic lights turn green before our officers reach an intersection.
We have found it to be extremely effective and here are five reasons why: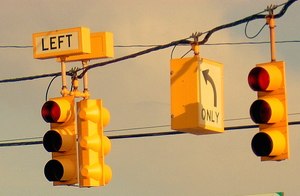 1. Improved response times
The original reason for getting EVP was to improve response times around the city, especially with a growing population and the accompanying increased traffic congestion at intersections.
Preemption requests are set up to be triggered when the officer engages the emergency lights and sirens; they have the option of using a manual button in the vehicle as well, which operates without the lights and sirens being activated.
When preemption is granted, the intersection light changes to green ahead of the vehicle's arrival. Then, if the intersection is clear before the officer gets there, they can proceed safely through it without having to navigate around cars, which is both faster and safer.
2. Incident-based preemption
Our use of the preemption system is policy-based, which means it is used for any call that necessitates a "Code Three" response, which is our "priority one" emergency calls where lights and sirens are activated.
3. Increased safety
Pursuits are extremely dangerous for both the public and the officers concerned; because of that, there is a balance that must be taken into consideration when looking at whether we initiate or continue a pursuit. Having preemption available to clear upcoming intersections – and hopefully, if we are close enough, even clear the intersections before the suspect's vehicle gets to it – is a major benefit.
It is not just about protecting the officer and decreasing response times; it's about protecting the community as well. Preemption allows us to clear intersections before either a suspect's or the officer's vehicle gets through it, often at a high rate of speed. When we watch a police vehicle dashcam video and see that the lights are changing well ahead of the officer to keep that intersection safe for them, it illustrates that the system is effective and has likely helped save lives.
4. Multi-agency cooperation
In Grand Prairie, the fire department also uses the preemption system on all its fire apparatus and on its ambulances for the same reasons we do; to get them to the site of incidents quickly and safely.
Our streets department is responsible for managing the infrastructure in the city and they have the EVP equipment on their vehicles, primarily for testing purposes. They can also use it if there is a problem with the automated traffic signals at an intersection, allowing their vehicles to temporarily manipulate the lights at that intersection to get traffic flowing through.
This multi-agency usage increases the value of the preemption system. We are lucky to have city leaders that support us, financing all this equipment that we have throughout the city and on our vehicles. We have had it for so long, on so many of our vehicles and at so many of our intersections, having preemption is just a no-brainer.
5. Cultural impact
Now, the use of the EVP system is built into the department's culture, we really don't even think about it because we've had it for so long and our officers are all used to using it anytime officers use their lights and sirens. It is installed at most of our busier intersections (and some less busy intersections, too).
Anytime a new intersection is built, or a signal pole is changed out, we specify that it should include the preemption system, just as in all our vehicles. It is second nature for our officers; you get into a patrol car and there's a police radio, computer, emergency lights and preemption. It is just part of the package. They consider it essential.
We notice it the most when police officers join our force from other agencies and comment on the fact that we use preemption. We find a lot of the smaller agencies don't have it; that's surprising to me. It's been such a benefit to us, I can't see why any agency wouldn't want to use it.
---
About the author
Ryan Simpson is the support services division manager for the Grand Prairie (Texas) Police Department. Along with running the GPPD's fiscal affairs, Ryan is responsible for managing the department's vehicle fleet. The GPPD is a long-time user of Opticom Emergency Vehicle Preemption from Global Traffic Technologies. To learn more, visit https://www.gtt.com/law-enforcement/.