Blue Alert warns cops about violence, threats
Blue Alerts may be used by local and state authorities to provide early warnings of violent threats against police
By TJ Kennedy
The National Blue Alert Network allows information about violence against police to be shared as quickly as possible through the Emergency Alert System.
What is a Blue Alert?
Blue Alerts, like dangerous weather alerts and Amber Alerts for missing children, may be used by local and state authorities to provide early warnings of violent threats against police and to help apprehend suspects.
When is a Blue Alert issued?
Blue Alerts may be issued when:
An officer is killed or seriously injured on duty;
An officer is missing in connection with official duties;
There is an imminent threat to kill or seriously injure officers; or
There is actionable information known about a suspect.
Blue Alert, part of the Justice Department's Community Oriented Policing Services, was created in 2015 when Congress passed the Rafael Ramos and Wenjian Liu National Blue Alert Act, in honor of two NYPD police officers killed in an ambush attack on Dec. 20, 2014. The law established a voluntary nationwide system to give an early warning of threats against police and to help apprehend suspects.
The National Blue Alert Network also maintains a secure data repository exclusively for law enforcement with resources such as examples of legislation, policies, forms and a directory of state Blue Alert officials. There are currently 35 states with Blue Alert plans.
Improving public safety communications
I had the honor of attending an interagency event about Blue Alert in our nation's capital during Police Week 2017 with representatives from the FCC, APCO International, IACP, the National Sheriff's Association and the Fraternal Order of Police, and many federal law enforcement agencies.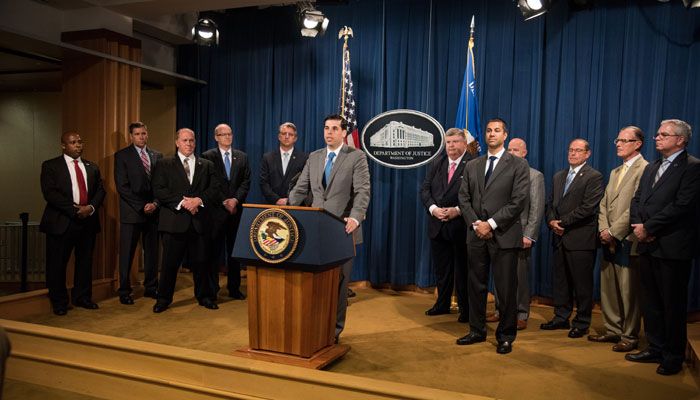 The rollout of Blue Alert is special to me for a couple of reasons. First, as a former state and local law enforcement officer, I know how important it is for our men and women in blue to have the resources to keep themselves and the public safe. Second, like FirstNet – the First Responder Network Authority, Blue Alert is a nationwide effort to improve public safety communications, which is key to any police involvement.
Also, like Blue Alert, the FirstNet was created by Congress to help law enforcement serve their communities and to keep officers safe and secure. FirstNet is developing a nationwide broadband network that will put life-saving technology into the hands of police, fire and EMS personnel so that they will have a reliable mobile broadband connection at all times. This will enable them to use video, data and any other technologies to enhance situational awareness and improve rapid decision-making.
---
About the author
TJ Kennedy, former president of FirstNet, originally joined the agency in 2013 as one of the founding leadership team members. He has broad-based experience in public safety having served as a Utah state trooper serving on the SWAT/Special Operations team. TJ has also served as a flight paramedic and a firefighter. To learn more about FirstNet's work with law enforcement, visit https://firstnet.gov/Police.