Man gets 27 years in Ariz. officer's 2014 shooting death
The suspect plead guilty to second-degree murder for the death of Officer Jair Cabrera
---
Associated Press
PHOENIX — A man was sentenced Friday to 27 years in prison for his role in the shooting death of a tribal police officer during a traffic stop in metro Phoenix.
Joey Michael Thomas pleaded guilty this summer to second-degree murder in the May 2014 death of Jair Cabrera of the Salt River Police Department.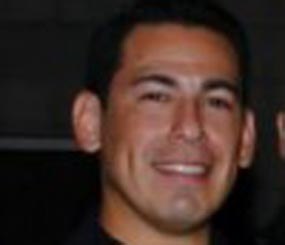 Thomas acknowledged supplying the rifle used in the shooting and driving the vehicle that was pulled over in the traffic stop.
He said in his plea agreement that another man, Elijah Loren Arthur, fired the rifle that killed Cabrera. A jury convicted Arthur in Cabrera's death in September.
The officer was killed as he pulled over a car during a drunken driving patrol on the Salt River Pima-Maricopa Indian Community.
Arthur's sentencing is set for Jan. 4.
Copyright 2015 The Associated Press