DUI suspect with .627 BAC arrested in Iowa
Police chief said he was taught in police academy that .4 percent is 'clinically dead'
---
By Police1 Staff
NORTH LIBERTY, Iowa — A man was arrested for driving with a BAC of .627, or nearly eight times the legal limit, police say.
Police Chief Jim Warkentin said he's never seen a percentage as high as that in his two decades of law enforcement.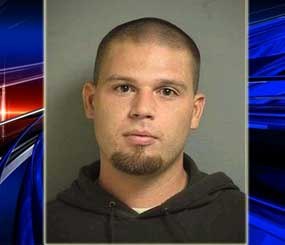 "It's just amazing," Warkentin told the Iowa Press Citizen. "Most people don't make it above .3 — they end up passing out."
On July 29, officers received calls of an extremely erratic driver hitting curbs and approached a vehicle that had come to a rest in a resident's lawn. Police found Justin Clark, 24, in the driver's seat and unable to walk or speak clearly.
Police said when they asked Clark what day it was, he replied, "Three, but now it is four."
Clark blew a .486 during a breath test at the scene, which surpasses Iowa's legal limit of .08 percent. Later tests performed at the University of Iowa Hospitals and Clinics found an even higher number of .627 percent.
Warkentin said he was taught at police academy that someone with a BAC of more than .4 percent is "clinically dead."