N.Y. sheriff's office hires clerks to handle non-emergency calls
The clerks were hired as part of the department's unarmed pilot program, which allows trained, unarmed representatives to respond to non-emergent calls
---
By Anne Berleant
ITHACA, N.Y. — Two Tompkins County Sheriff's clerks were recently hired as part of the department's unarmed pilot program. The program, according to WENY News, allows trained, unarmed "representatives" to respond to non-emergency calls.  
The pilot program is part of the Tompkins County Reimagining Public Safety plan, and Tompkins County Sheriff Derek Osborne is on board.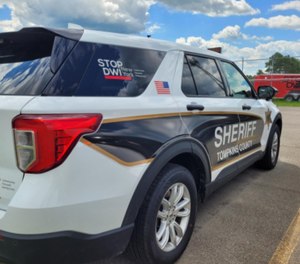 "I'm glad we're getting the ball rolling with this program," he told WENY. "I've been in law enforcement for a long time and this program shows that we have come a long way and are making important changes. This is a chance to look at what we're doing differently and continue to work toward being a more inclusive law enforcement agency." 
[RELATED: L.A. announces unarmed crisis response program for those experiencing homelessness]
Calls will be vetted to determine their status and then routed to a clerk or deputy. For example, a deputy would respond to an active traffic complaint or reckless driver, while a general traffic complaint would be routed to clerks. 
Property complaints and checks, telephone scams, fraud, minor theft and noise complaints will also first be vetted to determine their emergency or non-emergency status, according to the plan's details. 
The sheriff's office handled 14,000 calls in 2021, including 3,277 property checks, 2,627 traffic safety calls and 803 welfare checks. 
The program is designed to "assess the effectiveness and outcomes of unarmed responses to certain call types and free up time for sheriff's deputies to respond to emergency calls, complete investigations and build more relationships with members of the community," according to a press release announcing the pilot program. 
The program will be piloted for three years, beginning this July.