What I wished I had known before, during and near the end of my police career
You are not going to change or save the world, but you will make a difference in the lives of individuals who need you at a moment's notice
---
By Randy Harris
It is 42 years since I started my law enforcement career in February 1979. In response to a recent question posed by the Police1 editors asking readers what they wished they had known before becoming a cop, I would like to share my thoughts about three periods: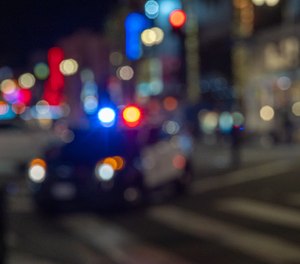 Some of the things I wish I had known before I became a cop:
Some of the things I wish I had known when I first became a police officer:
Things to ponder later in your career:
If you are reading this article and considering embarking on or have embarked on a career of serving others, hopefully, you will find law enforcement as rewarding as I have. It has taken me on many adventures with hardly ever a dull moment. These adventures have provided challenges that have allowed me to use my experience to solve problems while helping me continually learn better ways of policing. I have met a lot of good people along the way. Some of those I have encountered have become lifelong friends.
Don't get discouraged by what you read in the media, follow your heart, do what is right and don't lose your integrity over anything or anyone. Focus on the good and you will have a long, happy and successful career.
NEXT: 19 things cops wish they knew before they joined law enforcement
---
About the author
Randy Harris is the constable for Precinct 4 in Tom Green County, Texas, where his duties include civil law/process and law enforcement. His broad experience in law enforcement began in 1979 and includes five command positions as a chief law enforcement officer. He holds Master Peace Officer, Instructor and Crime Prevention Inspector Certifications with the Texas Commission on Law Enforcement (TCOLE) and has a Bachelor of Science Degree in Criminal Justice Administration.
During his law enforcement tenure, Randy has more than 30 years of experience in court security operations at the federal and local levels. This experience includes the participation in planning and operations of the first post- 9/11 terrorist trial of the Holy Land Foundation in Dallas, Texas, and more recently the Warren Jeffs FLDS trials held in San Angelo, Texas.