Review: Multi-role and duty-role 920 pistols from Shadow Systems
The MR920 is based on the Glock 19 in operation, size and shape, while the new "duty role" DR920 is a full-size pistol similar to the Glock 17
---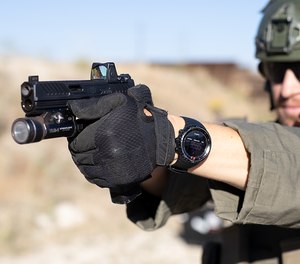 Shadow Systems' firearms are inspired by Glock but are neither copies nor clones.
The MR920 is based on the Glock 19 in operation, size and general shape. MR stands for "multi-role" and the pistol is intended primarily for concealed carry and personal defense.
The new "duty role" DR920 is a full-size pistol similar to the Glock 17, which should be popular with police officers and security professionals wanting a standard-sized handgun for uniformed patrol.
Elite and combat configurations
Both the MR920 and DR920 are available in elite and combat configurations. Frames are identical within the various models, but the slides and barrels are different depending on the configuration.
The top-of-the-line elite series pistols have barrels threaded 1/2x28 for a suppressor or compensator and have weight reduction ports and additional cosmetic machine cuts in the slide.
The combat series handguns are more basic in appearance and do not have threaded barrels or slide weight reduction ports.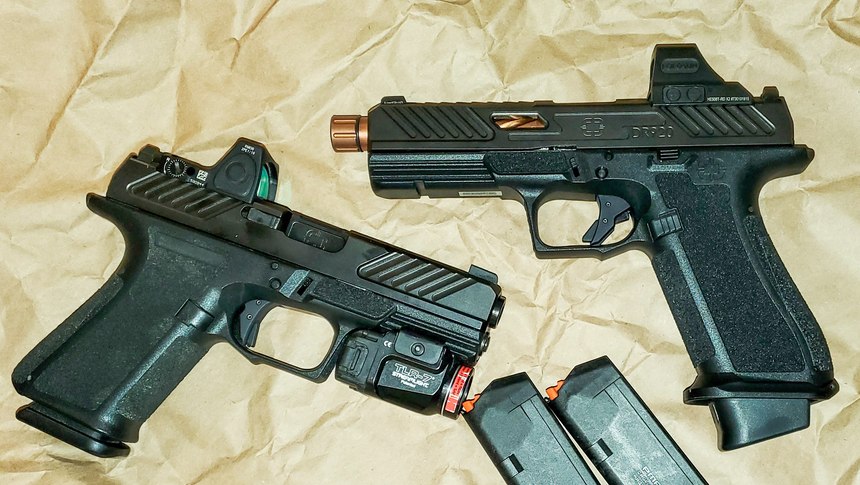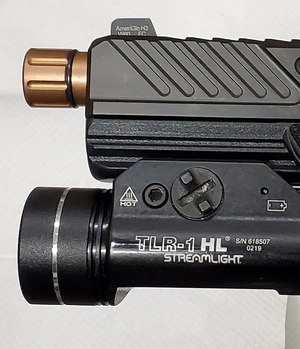 Features
Key features include:
Front and rear cocking serrations.
Steel sights.
Extended frame beavertail, which keeps shooters with large hands from being cut by the slide.
Interchangeable grip inserts. The inserts come in three different sizes that help change the pistol's natural point of aim.
Removable low profile magazine well for those who want such an accessory.
Flat-face aluminum trigger.
Aggressive frame texture that provides a secure grip but is not so rough as to tear up skin or clothing.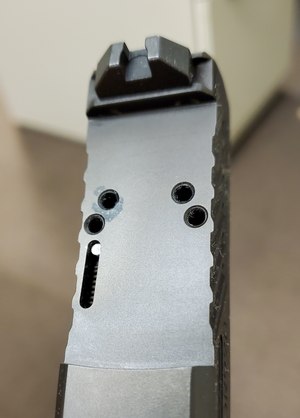 Unique optics mounting cut
One of the most noteworthy features of these guns is the unique optics mounting cut. It is deeper than that used by many other companies and is not dedicated to one specific mounting footprint.
Numerous optics can be installed directly to the slide with no adapter plate. To accomplish this, the long extractor depressor plunger inside the slide has been deleted. Without the plunger in the way, it is possible to use much longer mounting screws. Longer screws equal a more secure optic.
The Shadow Systems' cut will work with many optics such as:
Holosun: 407C, 507C, 508T
Leupold: DeltaPoint Pro
Shield: RMSc
SIG: Romeo 1 Pro
Swampfox: Liberty, Justice, Kingslayer
Trijicon: RMR, SRO
TruGlo: Trutec
Vortex: Viper
More information on optics can be found here. 
| DR920 SPECS | MR920 SPECS |
| --- | --- |
| Caliber: 9mm Luger | Caliber: 9mm Luger |
| Action: Striker fired | Action: Striker fired |
| Weight: 23 oz (Combat); 22.4 oz (Elite) | Weight: 21.5 oz (Combat); 20.9 oz (Elite) |
| Frame: Textured polymer | Frame: Textured polymer |
| Length: 7.75 inches (unthreaded) | Length: 7.125 inches (unthreaded) |
| Height: 5.25 inches | Height: 4.75 inches |
| Slide: 17-4 Stainless Steel | Slide: 17-4 Stainless Steel |
| Barrel: 416R Stainless Steel 1x10 twist | Barrel: 416R Stainless Steel 1x10 twist |
| Trigger pull: 4.5-5.0 lbs | Trigger pull: 4.5-5.0 lbs |
| Capacity: 17+1 | Capacity: 15+1 |
| Front sight: Green Outline, Tritium Dot | Front sight: Green Outline, Tritium Dot |
| Rear sight: Black Serrated | Rear sight: Black Serrated |
Q&A with Shadow Systems
I recently discussed the decision to move into the law enforcement realm with Jessica Roe, director of marketing for Shadow Systems. Below are the highlights of our conversation.
Q: I know Shadow Systems has an armorer's course in development. Is there a current way for departments to certify personnel to inspect and work on pistols?
A: The plan is to accept current Glock armorer's certification as sufficient to perform basic maintenance on Shadow Systems pistols. Supplementary materials will be provided to explain the optics system and a few other areas of the pistol that are different. We want to make it as easy as possible for departments to certify armorers. The plan is to ensure our armorer's program is robust and easily available before making our full program mandatory.
Q: If an officer in a department without an armorer has a pistol that requires service, do you have an expedited repair program? How soon can this officer expect to have his pistol returned if it does need some repair or inspection?  
A: It is rare for a gun to remain in our facility for more than 24 hours if sent back for repair. We can expedite certain repairs the same day.
Q: I think the 920 line offers good value for the features but the guns are still fairly expensive. This may turn off some officers who have to supply their own gear. Is there any plan to introduce a less expensive model? Maybe something without the barrel fluting and a few other changes that would allow for a lower retail price?  
A: This spring, we will launch our individual officer purchase program, called Patriot + Protector. This program will be available through retailers nationwide and will make our pistols more affordable for officers who have to purchase their own equipment. Patriot + Protector pricing begins at $667 for Combat models and tops out at $843 for Elite models with threaded barrels. Departments looking to test and evaluate pistols should visit shadowsystemsdefense.com. Anyone with questions beyond T&E requests can email defense@shadowsystemscorp.com. 

Request product info from top Police Firearms companies
Thank You!