SHOT Show 2020: Here are 4 must-see products from the show floor
From shooting braces to speed loaders, SHOT Show features products to make both your on- and off-duty life a little easier
---
It is day four of SHOT Show and I just cannot get enough. As promised, the show is huge, and the new products are outstanding. I believe I have eaten more sushi this week then I generally do all year. Las Vegas is a great place for great dining. But back to the show. Here are four must-see products from the show floor.
Meopta MeoStar 10 x 42
I'm particular about optics, especially ones that will be used for surveillance or challenging conditions. Most professionals think that they can get away with an inexpensive pair until twilight comes around. Well-aligned glass and good coatings give the user a little more surveillance time. This is important, but the most crucial aspect is the fact that better glass means less eye fatigue.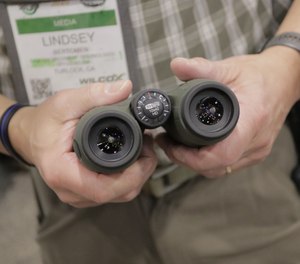 The Meopta MeoStar 10 x 42 is a moderately priced, aluminum chassis binocular with generous light-gathering qualities. Its most outstanding feature is a locking diopter that rides just on top of the focus wheel. This gives the user a smooth transition from adjustment to focus without repositioning the hand.
Here is something to look forward to: this model will soon have a milling reticle. This is a handy thing to have for ranging objects.
Zeta6 Speed loaders
I got a tour of Zeta6 speed loaders with owner/designer Michael Lyle. The speed loaders are made of a soft compound that makes them lightweight and easy to reload. There are several configurations, including a compact pentagonal clip that holds rounds like a conventional speed loader. However, the J-Clip speed loader is at least half the weight and size of any speed loader I own. Lyle adjusted the spacing in the J-Strips (the inline version) to make loading quicker and more natural.
One trend I have noticed over the past couple of years is that small lightweight revolvers are making a serious comeback. I think the major attraction is the fact that the products, unlike me, are losing weight. For example, the Smith & Wesson Model 442 weighs in at 11.8 ounces. A 5 shot revolver is now something the distance runner can use in a waist pack.
I carry my J Frame almost everywhere if I am not toting my 9mm. I practice reloading it under pressure. I predict Zeta6 products will do very well with this new product release. They are available for a number of popular revolvers, including my EDC.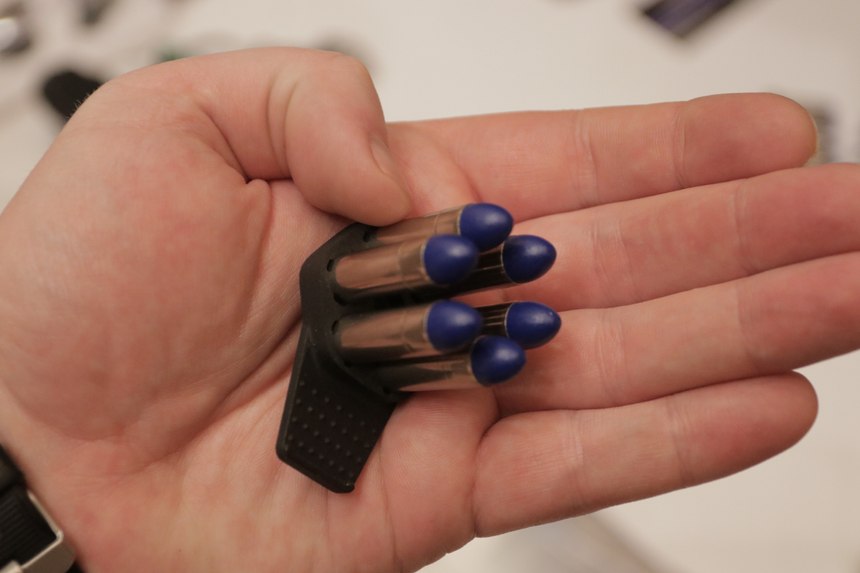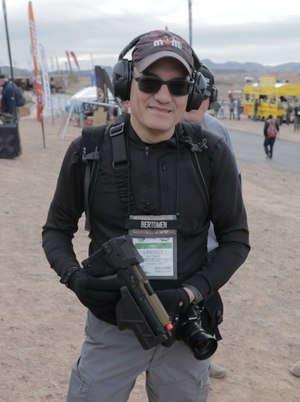 The Flux Brace is a lightweight (7.9 oz), holsterable shooting brace designed for full-size Glock and SIG Sauer P320 models. It is made of chrome-moly steel and includes a front grip that doubles as a magazine holder and additional rails for accessories. The grip collapses easily so the officer has a handgun that can be worn on the belt. The advantage of having a brace is increased accuracy, faster fire continuity and more controllability.
Since several of my good friends have been SROs, I am always on the lookout for products that would make their life easier. As you know, SROs are often on campuses that cause them to be separated from their vehicles and extra equipment. Depending on the policies, sometimes they have to maintain a "low-profile" appearance while responding to high-risk situations. The Flux Brace can really help.
The Flux Brace is easily attached to a standard configuration handgun. It can be used with an officer's holster and any standard accessory. It really helps with muzzle climb. Officers will be more accurate without having to run back to their office for a carbine.
Kel-Tec has designed a folding 9 mm carbine that has an integral suppressor. It accepts magazines from several popular manufacturers, including Glock. It folds in half like their similar carbines. It is lightweight, compact and extremely cost-effective. I did not get an opportunity to throw piles of brass with this thing on the range, so I'm going to have to find a venue because this sub gun is gorgeous.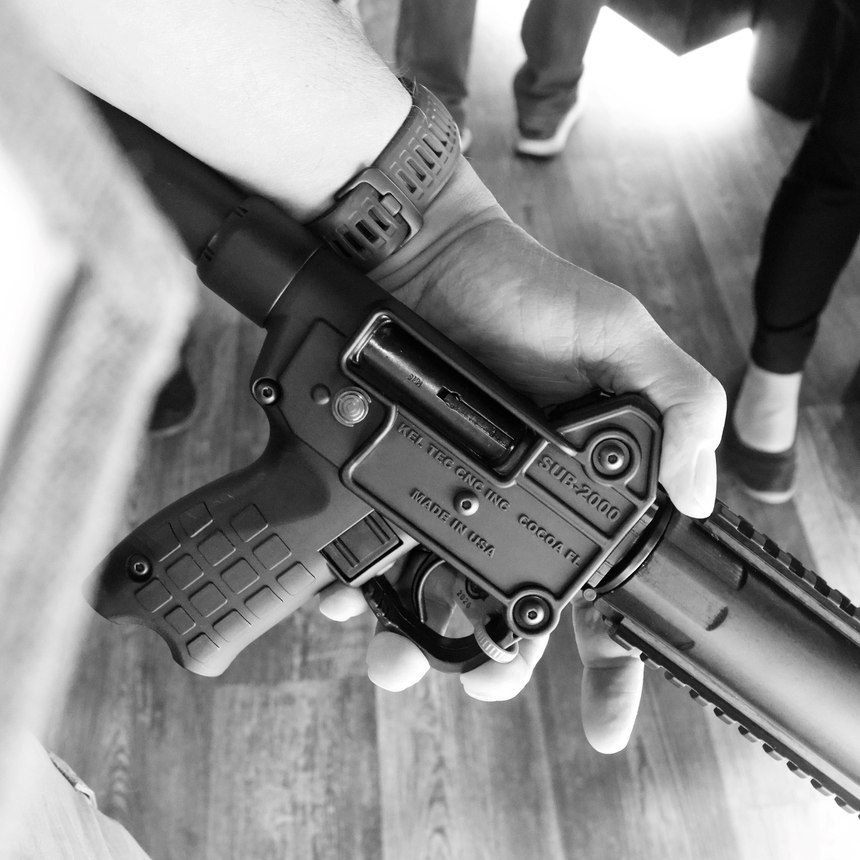 I have always been a big fan of Kel-Tec. I have put thousands of rounds through an SU-16, and it's never even hiccupped. It's accuracy rivals some of my guns that are three times the cost. The one thing for which Kel-Tec is well known is user serviceability. That is, I can take any part off of a Kel-Tec and replace it myself. For this reason, the Sub-2000 may be an excellent choice for a cost-effective agency sub gun. For me, it would be an excellent way to harvest piles of brass. Great job, Kel-Tec!
There is still a little Shot SHOW left. I hope you get a chance to have a look at these guys.

Request product info from top Police Firearms companies
Thank You!