Lessons from the 1980 Norco bank robbery
The past speaks to us, if we only listen, and teaches us critical lessons about dealing with highly mobile killers
---
I was fortunate to attend the 2019 annual training conference of the National Tactical Officers Association (NTOA) in Orlando, Florida, and hear Peter Houlahan speak about the infamous Norco bank robbery that's the subject of his book, Norco '80. We've discussed Norco on Police1 before, but Houlahan's account of this deadly gunfight illustrated a host of additional lessons that are worth reviewing.
The crime
On May 9, 1980, five violent criminals robbed the Security Pacific Bank in the unincorporated city of Norco, California. In a stroke of bad luck for them, Deputy Glyn Bolasky from the Riverside Sheriff's Office (RSO) was nearby and quickly interrupted their plans.
A lookout spotted Deputy Bolasky arriving on scene and warned the robbers inside, who quickly exited the bank. Once outside, the four suspects immediately shot at Bolasky with semiautomatic rifles and a shotgun, forcing him to take cover as the patrol vehicle disintegrated around him from the intense fire.
Bolasky returned fire with his shotgun and managed to kill the getaway driver as the suspects sped away in a van. When the van crashed down the block, the suspects bailed out and resumed firing upon Bolasky and the other RSO deputies who were now responding to the scene.
One of those deputies, Andy Delgado, fired on the four suspects with his shotgun from about 50 yards, wounding three. Two of the suspects received minor wounds, but a third was badly injured in the thighs. Unfortunately, none of the hits prevented the suspects from continuing to fire their weapons.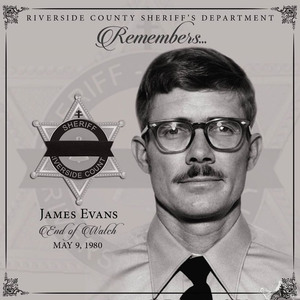 As the gunfight raged, the suspects commandeered a passing work truck and fled the scene, shooting their way out. The ensuing pursuit turned into a 25-mile, rolling gun battle, with the felons shooting 33 police vehicles and a police helicopter, and throwing homemade explosive devices at the officers and citizens. 
During the pursuit and a hasty ambush at the end, the felons wounded eight deputies and officers from various agencies and killed RSO Deputy James Evans. The ambush that killed Evans collapsed when Deputy D.J. McCarty from the San Bernardino County Sheriff's Department returned fire with an M-16 rifle, sending the band fleeing into the hills. In the ensuing manhunt, one robber was killed by SWAT and the remaining three surrendered.
Houlahan's narrative of the Norco robbery provides insight into many valuable lessons for officers to consider. Among them are the following:
Tactical approach
When the report of the silent robbery alarm was broadcast, Deputy Bolasky was parked at an intersection, just across the street from it. He knew that if he drove straight through the intersection, he would pass in front of the bank, with its large windows, and sacrifice the element of surprise. Therefore, he made a left turn and drove to the side entrance of the bank, where he expected to attract less attention. In order to safely warn nearby drivers without tipping off the robbers, he illuminated his overhead lights but did not activate his siren, as he drove through the intersection and entered the parking lot of the bank. Unfortunately, the getaway driver was posted on this side of the building and warned the robbers inside, who quickly exited and began to fire at Bolasky with their rifles and shotgun, a mere 28 seconds after the call was dispatched. Even though "Murphy" acted to foil his plans, Deputy Bolasky showed good tactical sense in making his indirect approach to the flank and serves as a good example of problem-solving under stress.
Vehicle gunfighting
After he came under fire, Deputy Bolasky was able to move his vehicle to a better location and seek cover behind it, as the bank robbers shot it up with their long guns. Bolasky moved around and made good use of the available cover, and was able to return fire with his shotgun and revolver despite the fusillade of bullets, which left 46 holes in his car. Deputy Andy Delgado likewise made excellent use of the cover provided by his patrol vehicle. He smartly parked it at an angle that would maximize his cover and was able to engage the robbers with his shotgun as they riddled his car with rifle fire. Today's officers should heed Bolasky and Delgado's lesson to train in and around their vehicles so that they're familiar with the best ways to use it for cover. If you don't have that kind of expertise available within your department, seek it from an outside source to learn the right tactics and techniques.
Tactical Emergency Casualty Care
Eight deputies and officers were wounded during the course of this event, and many of them were given life-saving first aid in the field by their fellow officers before they were transported. Today's officers benefit from better first aid tools, training and education than the Norco officers had available to them in 1980, but none of that matters if you don't put in the work. You must continually train with your first aid equipment and keep it on your person (not in the car, but on your body) to enhance your chance of survival after being wounded.
Front seat obstacles
More than a half-dozen deputies and officers survived close-range rifle attacks while they were seated in their cars because they were able to throw themselves across the bench seat of their vehicles, and get low, where they could maximize the cover provided by the doors and dashboard. Most of today's patrol vehicles crowd the space next to the driver with radios, computers and weapon racks that would prevent an officer from ducking out of sight or exiting out the passenger door during an ambush. This is a critical officer safety issue that needs to be corrected, and future vehicle/equipment purchases should be made with this important factor in mind. At the very least, officers should do their best not to clutter the front seat and floorboard of their patrol vehicles with items that can be safely placed somewhere else.
Mutual communications
The Norco robbery drew a response from a variety of agencies, to include sheriff's offices, police departments and the highway patrol. Unfortunately, these officers lacked radios that were capable of allowing them to speak to each other on the same frequency, and this shortfall directly led to the death of RSO Deputy James Evans, who couldn't be warned of an impending ambush with sufficient notice to avoid it. Despite advances and improvements, this issue continues to be a problem for many agencies today. It's vital for the law enforcement community to fix this critical limitation immediately, not only for mass casualty incidents but for daily patrol operations that increasingly require officers from neighboring agencies to work together.
Patrol rifles
As I've previously written about, the Norco robbery proved the importance of giving patrol officers ready access to rifles. The shotgun and revolver-armed officers in this incident were at a significant disadvantage because the suspects were using weapons with superior range and power. The suspects could shoot officers from distances where they couldn't be touched by law enforcement's return fire. It was only when San Bernardino County Deputy D.J. McCarty returned fire with an M-16 rifle that the suspects disengaged from the fight and fled. The patrol rifle has gained ground in recent years, but there are still a lot of agencies who have failed to make them available to patrol officers. We must change that immediately in order to enhance the safety of the public and the officers who protect them. Additionally, officers whose only long gun is a shotgun should have access to slugs on duty, to extend the range of the weapon if needed.
Improvised explosive devices
The Norco suspects threw explosives at both the pursuing officers and the public during the pursuit. When the original getaway van was searched, deputies discovered even more improvised explosive devices (IEDs), which required them to call an allied agency bomb squad to clear the vehicle. In an era where detailed information on how to construct IEDs is widely available on the internet, and a large number of bad people have operational experience in their use, it's critical to give patrol officers improved training on IED recognition and safety protocols.
Critical incident protocols
After he successfully wounded three of the four suspects in a vicious gunfight that almost cost him his life, Deputy Andy Delgado was forced to relinquish his revolver to investigators before he left the scene. Regrettably, Delgado's weapon was not replaced with another one, leaving him feeling exceptionally vulnerable – particularly because the suspects who nearly killed him were still at large. In a separate and highly regrettable incident, the widow of slain Deputy James Evans was not properly notified of his death by authorities, and discovered the truth haphazardly, seven hours later. It's critical for law enforcement agencies to have comprehensive plans, policies and procedures for dealing with the aftermath of a critical incident, to ensure that our people and their families are properly supported. We have to do the work ahead of time, because winging it in the stressful aftermath isn't good enough, and we're sure to miss something important and make avoidable mistakes.
Mental healthcare
In a similar fashion, agencies must have robust plans in place to provide mental healthcare to employees and families affected by a critical incident. Many of the deputies and officers involved in the Norco incident did not receive adequate care and support, and suffered emotional wounds that could have been treated, mitigated, or even prevented with proper medical help and peer support. It's important to realize that the agency's commitment to mental healthcare must be long term, and must be broad enough to include personnel who weren't directly involved in the incident, but still feel the second-order effects of it.
The past speaks to us
The year 1980 might feel like ancient history to some of the youngsters in uniform now, but it wasn't that long ago, and it would be foolish to ignore events like Norco as irrelevant to policing today. The Norco deputies and officers navigated incredibly dangerous conditions and responded with great valor, teaching us many valuable lessons that are just as important today as they were then. The past speaks to us if we only listen, and it has something important to say.
God bless you all and be safe out there.