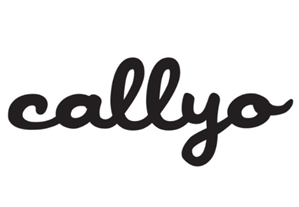 ST. PETERSBURG, Fla. — Callyo, a mobile law enforcement SaaS company, today announced that they have been selected to ResponderXLabs, a joint program developed by Amazon Web Services and Responder Corp. Callyo has been selected as one of the first 13 companies to participate, all of which focus on software that saves time and money for the public safety industry.
"We are honored to be selected as one of the first participants in the program," said Steve Ressler, President of Callyo. "We've seen first-hand public safety agencies begin to embrace modern technologies with our solutions being utilized by 100,000+ officers and 10,000+ agencies. We are excited to build upon that momentum and work with ResponderXLabs to increase that scale across the U.S. and the world."
ResponderXLabs is a first-of-its-kind program, enabling and showcasing cutting-edge technology specifically curated to solve first responder's needs. The Program provides enablement resources built by successful entrepreneurs, experienced agency leaders, and first responders specifically designed to help innovators overcome the unique challenges faced when taking a new product to the public safety market. The Program helps public safety agencies leverage innovation by identifying needs and curating technology that can better serve their agency.
"Callyo's success with over 10,000 agencies is clear validation their technology is needed in the marketplace, and a strong testament to management's ability to execute on opportunity," said Bryce Stirton, President at Responder Corp. "Callyo is one of the rare companies we see with solutions that can enhance the tech stack for every agency. We look forward to showcasing their innovative capabilities through ResponderXLabs and learning from a leadership team that understands what it takes to be a good long term partner for public safety agencies."
Callyo's selection into ResponderXLabs continues its great momentum in 2018. In January 2018, Callyo was recognized on the GovTech 100 list as one of the top 100 companies focused on making a difference for state and local government. Shortly thereafter, Callyo expanded their office in Downtown St. Petersburg's Central Arts District and simultaneously launched an official partnership with the International Association of Human Trafficking Investigators (IAHTI) and announced Steve Ressler as its new President.
About Callyo
At Callyo, we build innovative, simple, meaningful tools within reach of all in law enforcement to combat crimes such as human trafficking and child exploitation. Callyo has changed the way investigations are done and believes that you shouldn't need special equipment to do something special.
Callyo has been called "arguably the most innovative new policing technology in the past 20 years" while maintaining record satisfaction and renewal rates across 100,000+ officers and 10,000+ agencies. We have saved countless man-hours and taxpayer expense, increased prosecution rates, and improved the well-being of investigators with solutions that respect the privacy of our fellow citizens. Callyo website: www.callyo.com.